Detecting A Leak In Your Home's Plumbing
To check for leaks in your plumbing pipes, a professional plumber may use a number of different leak detection methods, which will be explained, below. Each of these detection methods has varying levels of sensitivity and effectiveness and requires the use of judgment to determine which method to use.
Water Immersion Bubble Test
One leak detection method that might be used is called the water immersion bubble test. This technique is somewhat primitive but still serves a purpose. A pressurized or charged part is immersed into the water tank. When using this technique, the technician will be looking for any bubbles that are escaping. The more frequent and larger the size of the bubbles the worse the leak is likely to be. This leak detection method is limited by sensitivity, which means it might not work well for very small leaks. This immersion method is a very economical detection method to use, but it does have quite a few disadvantages.
Soap Solution Bubble Test
Another method that may be used is called the soap solution bubble test. Unlike the previous test mentioned, above, this test uses a part that is sprayed with a soap solution, which allows the technician to see bubbles that are formed by gas that is escaping from the leak location. This leak detection method is much more sensitive than the immersion method. The soap solution test is most effective when the potential leak area is known. This test can be used to pinpoint a leak in a suspected area.
Pressure Decay Test
The pressure decay test is another leak detection method that we might use. During this test, your plumber will pressurize your system with high-pressure gas, which normally consists of nitrogen or dry air. The internal pressure of the system is monitored over a period of time. If we find that the pressure in the system drops very quickly, this indicates a large leak.
A smaller pressure drop would indicate a much smaller leak. If the pressure in the system remains constant, this would indicate no leak in the system or component. This method works well to eliminate any potential technician errors, and it also runs automatically.
Count on a Professional Plumber
Suspect a plumbing leak in your home? Contact S & D Plumbing, your Austin Plumbing Professionals, today. With over 30 years of experience, we'll help you determine where your leak is and repair it with the least interruption possible to your daily routine, to get your home's plumbing back in proper working order as soon as possible.
Looking for a reliable plumbing contractor in the Austin, TX area? Call S & D Plumbing today at.

Contact Us Today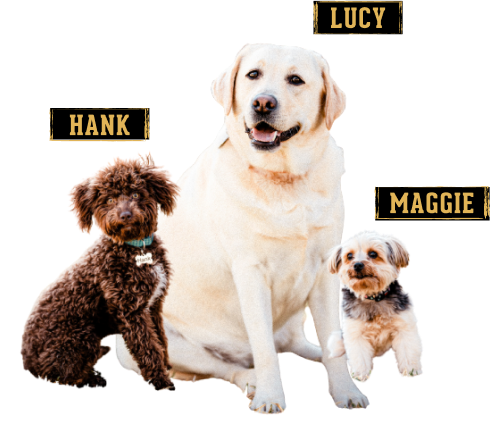 Family-owned & operated is how we roll, Mascots included!
Trust our experts to provide the cost-effective plumbing solutions you need — always backed by a 100% customer satisfaction guarantee!
How We Work
3 Simple Steps To Peace Of Mind
BOOK AN APPOINTMENT
Schedule an appointment with one of our licensed plumbers
PRICING OPTIONS
Our expert plumber will diagnose your issue and provide upfront pricing and multiple service options
EXPERT SERVICE
Sit back and relax as we save the day and deliver renewed confidence in your home