Hiring The Right Bathroom Remodeling Professionals In Austin, TX
Looking to remodel your bathroom in Austin, TX, and want to have a polished, professional look with a smooth project schedule that's hassle-free? There are a few things to plan out before hiring the right bathroom remodeling professionals who will allow you to finish the bathroom exactly as you have in mind, within your budget, and time frame.
Reviewing Your Situation
Before you hire a bathroom professionally, it is important to first determine your own needs and also take time to review your current financial situation. By reviewing the budget you have to invest in your bathroom remodeling and also calculating and estimating costs, you will have an easier time when it comes to comparing professionals who are able to work with you with the money you have available to spend.
Putting a Plan in Place
Keep in mind the type of remodeling you want to complete in your bathroom, such as whether you want to add a new toilet, sink, or shower or if you are simply looking to upgrade the decor, wall colors, and other aesthetic sections of the area. By determining your budget and limits ahead of time when it comes to making purchases, you can have a much more accurate estimation of costs when you begin to compare bathroom remodeling professionals. You should also search for inspiration for the new look for your bathroom with various interior design magazines at the library or local Barnes & Nobles, on your favorite home remodelings television show, such as on HGTV and TLC, and even by searching for design ideas in the comfort of your own home by perusing online, such as on Pinterest.com.
Comparing the Professionals Available
Once you have an idea of the type of remodeling work you need to be done in your bathroom, you can then begin to look into finding a bathroom remodeling professional with the use of online directories and asking around with your family and friends. Comparing various bathroom remodeling professionals allows you to view their portfolios, especially if they have a website accessible from home. You can compare portfolio photos of remodeled bathrooms and other interior rooms to get a feel of the various designer's own personal styles and the type of design they prefer. Once you find the professional that you believe is right for you, meeting with them to discuss price quotes and estimates can help you to make the ultimate decision.
Planning a bathroom remodeling project in the Elgin or Austin, TX area? Contact S & D Plumbing today!

Contact Us Today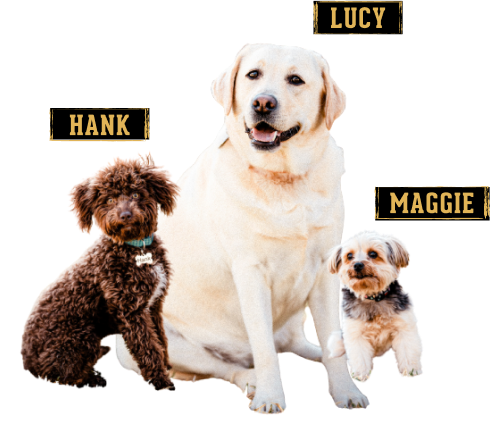 Family-owned & operated is how we roll, Mascots included!
Trust our experts to provide the cost-effective plumbing solutions you need — always backed by a 100% customer satisfaction guarantee!
How We Work
3 Simple Steps To Peace Of Mind
BOOK AN APPOINTMENT
Schedule an appointment with one of our licensed plumbers
PRICING OPTIONS
Our expert plumber will diagnose your issue and provide upfront pricing and multiple service options
EXPERT SERVICE
Sit back and relax as we save the day and deliver renewed confidence in your home