How To Pick The Right Plumber For You
Selecting the right plumber can be a stressful task that worries many homeowners. With a large number of plumbers out there, choosing the right one can make it even more difficult. So, how do you find the right plumber for your house?
The most important factor in selecting a plumber is finding one who has a valid state plumbing license. Having a plumbing license is proof that the plumber has satisfied the academic and experience requirements in order to be licensed. Therefore the quality of work expected should be high.
The second most important factor to consider when selecting a plumber is to ensure he/she is properly insured. For protection, homeowners want to make sure that the plumber has both worker's compensation and liability insurance. Liability insurance can protect homeowners from any mistakes that plumbers may make in their homes.
Homeowners should always consider the length of time that the plumbing company has been in business in the area. If a company has been in business for a while, homeowners won't have to worry about the company disappearing. The company's reputation should also be a deciding factor, and this can be easily deciphered if the company has been in business for a while.
When asking plumbing companies for estimates, it is important to ask what the price quote includes and how much time it will take for the project to be completed. Be sure to ensure that the price quote guarantees that the completed project will pass inspection. In the event that the work that a plumber did doesn't pass inspection, having to pay for additional labor and parts to have the work fixed can cost a lot of money. Therefore obtaining a complete price quote and getting a written contract can protect homeowners from incompetent plumbers.
Homeowners should also ask plumbers for two or three references before hiring them to do work on their homes. References from other satisfied customers can give owners an idea of the quality of work that can be expected. Other good sources of quality plumbers and other contractors are family, friends, neighbors, and trusted contractors.
Are you looking for a residential plumber in the Austin area? Contact S & D Plumbing and schedule a service call today!

Contact Us Today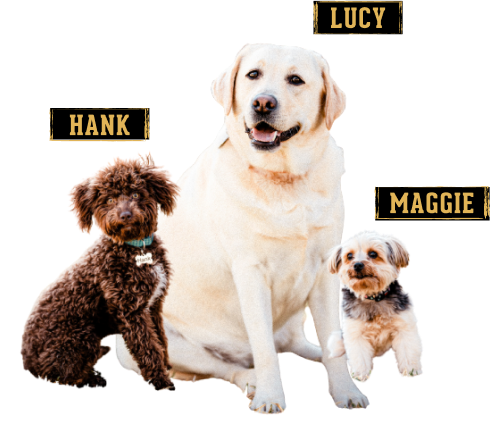 Family-owned & operated is how we roll, Mascots included!
Trust our experts to provide the cost-effective plumbing solutions you need — always backed by a 100% customer satisfaction guarantee!
How We Work
3 Simple Steps To Peace Of Mind
BOOK AN APPOINTMENT
Schedule an appointment with one of our licensed plumbers
PRICING OPTIONS
Our expert plumber will diagnose your issue and provide upfront pricing and multiple service options
EXPERT SERVICE
Sit back and relax as we save the day and deliver renewed confidence in your home