How To Prepare My Plumbing For Fall
Fall is a good time to check on your plumbing systems at home, and the number one area that homeowners need to check is their drains, especially to check for bad clogging. It could be an expensive error to miss — as clogs could affect entire drainage systems, causing them to work improperly, and potentially causing you, the homeowner, a pretty hefty utility bill, unpleasant sewer odors in your home, as well as the inconvenience of your sinks and toilets working poorly.
The best thing to do is to get your drains checked and cleaned regularly, and fall is a good time to do it! However, even before you get a professional such as S & D Plumbing to have a look at your drains, here are some things that you, the homeowner can do.
Here are Some Fall Plumbing Maintenance Tips to Consider:
Flushing Water Heaters – As winter approaches, the heat provided by your water heater will be much less. In order to make the system run as efficiently as possible, have the water heater flushed. The process removes sediment buildup, which interferes with the efficient operation of the system.
Insulating Pipes – Your pipes located in areas without heat, such as crawl spaces and garages, should be properly insulated in order to prevent them from freezing. This will prevent expensive damage from occurring.
Disconnect Outdoor Hoses – You should disconnect your water hoses during cold weather just to avoid freezing and expanding the water. This expansion can cause faucets and any connected pipes to freeze and break. Instead, drain the water from the hoses and reconnect them.
Fix Leaking Faucets – Check the faucet for leaks or drips if any have occurred. A leaking faucet or one that drips could cause serious damage and severe problems during a freeze. Once the outdoor faucets are fixed, cover and insulate them.
Insulate Your Sump Pumps – Inspect the sump pump to ensure it is well insulated and clean to avoid it freezing in extreme temperatures. If your sump pump is exposed to extreme temperatures, it may freeze and become inoperable.
Drain Interior Shut-Off Valve -The exterior faucets and plumbing of your home may have an interior shut-off valve. If this is the case, shut this valve off and open the outdoor faucet's shut-off valve to ensure there is no water left in the pipeline that might freeze.
What Should You Do About Your Drains?
Place strainers in your kitchen and bathroom sink. Hair, soap, and food bits are big culprits in clogging drains. You would be surprised how a simple thing like a strainer can prevent this and keep your drains working well. Just empty them into the trash regularly and you're good to go!
Stop throwing oil, fat, and grease down the drain. Yes, we know it takes extra effort to store oily substances separately, but these things make your drain walls thicker and harder and can cause a huge and damaging clog to form.
Reach for the plunger rather than chemicals. Old-school plungers are a must-have in every home. Use these, instead of always automatically grabbing the bottle of drain cleaner whenever there's a minor problem. Too much chemical drainer can cause serious pipe damage that can turn out to be costly.
If the plunger can't do the job, try boiling water or a snake. Again, to avoid relying on chemicals — use these old-fashioned methods instead.
At S & D Plumbing, we recommend regular inspection and maintenance, especially during the fall months before the winter hits. You don't want to be left with issues that could cause even bigger problems once the cold weather arrives. Let us come out, check out your plumbing, determine any problems you may have, and work to provide the fix you need.
We're ready to help! Call us today.

Contact Us Today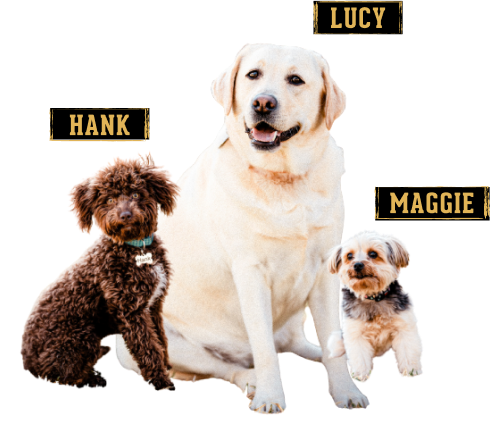 Family-owned & operated is how we roll, Mascots included!
Trust our experts to provide the cost-effective plumbing solutions you need — always backed by a 100% customer satisfaction guarantee!
How We Work
3 Simple Steps To Peace Of Mind
BOOK AN APPOINTMENT
Schedule an appointment with one of our licensed plumbers
PRICING OPTIONS
Our expert plumber will diagnose your issue and provide upfront pricing and multiple service options
EXPERT SERVICE
Sit back and relax as we save the day and deliver renewed confidence in your home