How To Winterize Your Plumbing
Winter brings the joy of the holidays, the comfort of family, and the risk of frozen pipes. By taking the time to winterize your plumbing, you can spare yourself any major hassles this season.
Before the Cold Weather Rolls In
If you can, try to start your winterization process early. Examine exposed pipes outside the home or in unheated areas, such as garages or storage sheds. Wrap them in old newspaper or plastic wrap to provide additional insulation. You can also find special foam designed to insulate pipes at any local hardware store.
Other winterization tips you can tackle early in the season include removing garden hoses and wrapping outside faucets. You can also cover the vents near the foundation of your building.
During Freezing Weather
Allowing faucets to drip can prevent freezing. If the forecast calls for freezing weather that will last longer than a few hours, leave your faucets on, but barely. You want about five drops of water per minute. This amount will help spare the pipes while wasting as little water as possible.
Other tips for freezing weather include:
Open cabinet doors beneath sinks that align with the outside walls, allowing more warmth from the home to surround the pipes.
Shut off the water supply to washing machines in unheated areas.
Turn off the water to your home if you'll be heading out of town for an extended period.
Leaving the heat on in your home if you'll be heading out for a shorter period.
For repair services, please contact S & D Plumbing. We proudly serve Austin and the surrounding areas.

Contact Us Today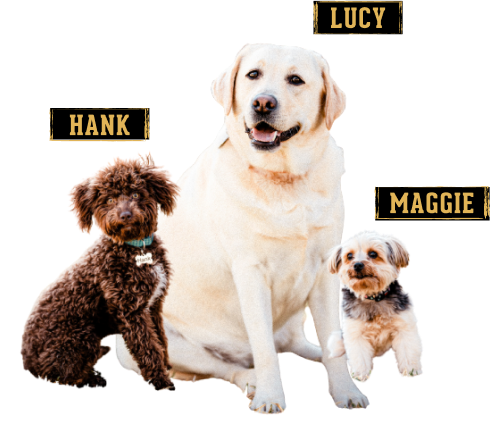 Family-owned & operated is how we roll, Mascots included!
Trust our experts to provide the cost-effective plumbing solutions you need — always backed by a 100% customer satisfaction guarantee!
How We Work
3 Simple Steps To Peace Of Mind
BOOK AN APPOINTMENT
Schedule an appointment with one of our licensed plumbers
PRICING OPTIONS
Our expert plumber will diagnose your issue and provide upfront pricing and multiple service options
EXPERT SERVICE
Sit back and relax as we save the day and deliver renewed confidence in your home