Questions To Ask A Plumber Before Hiring One
When you are looking to engage the services of a plumber there are many questions that you should ask them before you use their service. One of the most popular questions to ask is if they have a license to do business within your state. There are many reasons to have a license but it is all dependent on if the state requires one or not.
Don't assume that the plumber that you are going to hire has one, they might or might not. So, remember to ask. The second question to ask is if the cost you are quoted is going to be the total cost. You will also want to know if that includes materials and labor. You want to know what the cost is going to be. You don't want to be quoted $100 on the free estimate and be presented a bill for $489.63 later that evening. You also want to know how the plumber is billing his or her labor. Is it hourly or is it a flat rate?
Another great question to ask is when the plumber needs payment. This will help you to determine if you can afford to have the job done within your budget and if you can have the job started now or in the future.
Feel free to ask about their years of experience and if they clean up their own mess. It might shock you that many plumbers do not clean up. They leave you the old parts and a mess that you end up cleaning up. Don't be left in shock, ask questions, and move forward from there. Some clean up at no charge and others charge a service fee. You won't know until you ask.
By following these simple tips and asking these questions you will be able to find the plumber that is a perfect fit for your plumbing job. In the long run, asking these questions can save you valuable time and a small boatload of money. Keep in mind that it is always better to ask than to be left in the hallway with a large box of plumbing problems because you did not ask the right questions.
Are you looking for a home plumber in the Austin area? Call S & D Plumbing and get started today!

Contact Us Today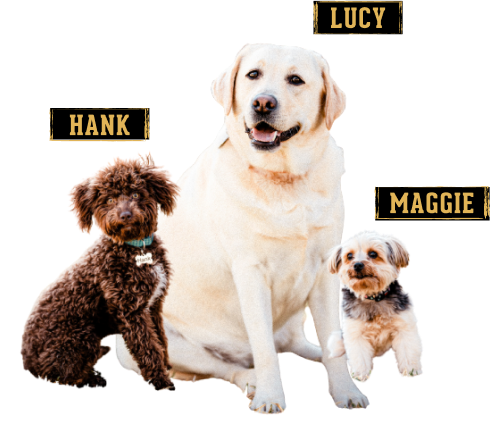 Family-owned & operated is how we roll, Mascots included!
Trust our experts to provide the cost-effective plumbing solutions you need — always backed by a 100% customer satisfaction guarantee!
How We Work
3 Simple Steps To Peace Of Mind
BOOK AN APPOINTMENT
Schedule an appointment with one of our licensed plumbers
PRICING OPTIONS
Our expert plumber will diagnose your issue and provide upfront pricing and multiple service options
EXPERT SERVICE
Sit back and relax as we save the day and deliver renewed confidence in your home