3 Reasons To Install A Garbage Disposal In Your Home
Benefits Of Having A Garbage Disposal
If you do not have a garbage disposal, then it might be time to consider investing in one. They can help you cut down on your waste, and make it easier to clean up. Garbage disposal is a pretty common appliance that everyone should have since it can last for over a decade. Consider the following reasons why you should buy garbage disposal for your home.
Easier and Faster Cleaning: A garbage disposal will cut your kitchen cleaning time in half. You can dump unwanted food into the sink, and let the disposal do the rest. You will not have to worry about clogging your drain anymore because the disposal is designed to turn leftover food particles into a more waste management-friendly product. Thus, the whole process is faster, cleaner, and more effective.
A Worthwhile Investment: The average garbage disposal will last anywhere from ten to twenty years. That is a long time for a kitchen appliance! Chances are you will only need to buy one for your house if you plan on moving once you retire. Thus, it makes sense to buy one for a home that does not have one.
Waste Management: Uneaten and unused food is one of the things we waste the most in the country. Thus, the garbage disposal was designed to help cut down that number. The disposal turns unwanted food particles into a liquid soluble solution that can be filtered through the pipes and sewer system. There is no need to dump food into a trash can when you have a garbage disposal. Thus, the garbage disposal is actually quite green and eco-friendly because it makes food waste easier to dispose of.
If you had not considered owning garbage disposal, then perhaps now you will. Most households in the U.S. have one, and it is rare for a kitchen to be without it. You will find that cleaning is easier and faster. Plus, you will be able to be more eco-friendly. Invest in garbage disposal so that your home can finally join the 21st century!
If you need a plumbing contractor to service your home in Killeen TX, you don't need to look any further, Give S & D Plumbing a call today!

Contact Us Today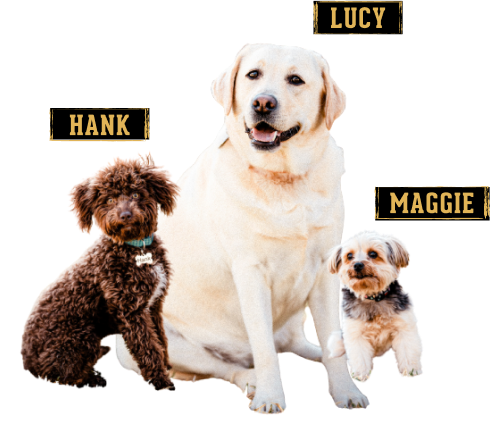 Family-owned & operated is how we roll, Mascots included!
Trust our experts to provide the cost-effective plumbing solutions you need — always backed by a 100% customer satisfaction guarantee!
How We Work
3 Simple Steps To Peace Of Mind
BOOK AN APPOINTMENT
Schedule an appointment with one of our licensed plumbers
PRICING OPTIONS
Our expert plumber will diagnose your issue and provide upfront pricing and multiple service options
EXPERT SERVICE
Sit back and relax as we save the day and deliver renewed confidence in your home