3 Resolutions For A Safer Home
The new year is the perfect time to reflect on the past and find areas for personal growth. Why can't the same apply to your home? The team at S & D Plumbing shared their top new year's resolutions for the home to help you make the most of 2021.
Schedule Regular Maintenance
This tip is pretty catch-all: make sure to schedule annual maintenance for all your essential home systems this year! Regular maintenance keeps your home systems running smoothly and efficiently, but it can also catch small issues before they become big problems—saving you from an expensive repair or replacement.
Learn how to Clean
If 2020 taught us anything, it's the value of cleanliness and hygiene. Many homeowners learned the difference between cleaning and sanitizing for the first time. This year, make sure to inspect every area of your bathroom during spring cleaning and disinfect surfaces like countertops and doorknobs regularly.
The bathroom can be a place of sanctuary, or it can be that room in the home no one wants to visit until they have to. Proper cleaning can keep your bathroom sparkling and safe for any member of the family.
Watch What Goes Down the Drain
Whether it's flower petals from bath bombs or pumpkin pulp from carving jack o'lanterns, your drains see a lot of stuff they probably shouldn't. Starchy foods, stringy vegetable scraps, and eggshells can cause significant problems for your kitchen sink and garbage disposal. Place a list of garbage disposal-friendly food scraps and waste next to the sink to help everyone in the family remember which waste goes where.
Have questions about your water heater or need advice on what kind of fixture to install in the kitchen? Our friendly plumbers would be happy to help! Give us a call or schedule an appointment online today and start your new year off right!

Contact Us Today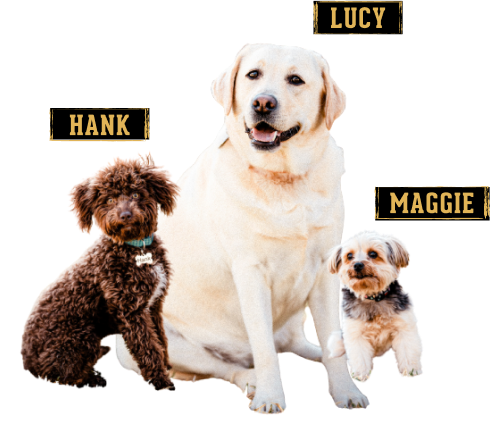 Family-owned & operated is how we roll, Mascots included!
Trust our experts to provide the cost-effective plumbing solutions you need — always backed by a 100% customer satisfaction guarantee!
How We Work
3 Simple Steps To Peace Of Mind
BOOK AN APPOINTMENT
Schedule an appointment with one of our licensed plumbers
PRICING OPTIONS
Our expert plumber will diagnose your issue and provide upfront pricing and multiple service options
EXPERT SERVICE
Sit back and relax as we save the day and deliver renewed confidence in your home