Spring Plumbing Tips Homeowners Should Know
Spring cleaning is only half the story! Make sure you add these tasks to your seasonal to-do list:
Evaluate Your Sump Pump
April showers bring May flowers—but they can also bring flooding. Spring is the perfect season to check your sump pump and ensure everything is working properly. Here's what to look for:
Start by adding water to your sump pump.
If the pump is working properly, it should be able to remove the water from the pit in a matter of seconds.
Finally, your sump pump should shut off. If it does this without you prompting it, you're good to go!
If one of these steps doesn't go according to plan, it's time to call the professionals.
Asses Your Hose Bibb
Outdoor faucets have been exposed to the elements all winter, so they'll need to be carefully inspected. After turning the indoor faucet valve on, look for a sign of leaks. If you left a hose attached to a hose bibb, you're more likely to find a leak. If the leak is outside, you may have a cracked washer. If the leak is coming from the walls themselves, you have a bigger problem.
If your water supply line froze over the winter, it's possible that the pipe could have cracked. You'll risk water damage if you don't get the pipe replaced in time.
Give Your Toilets Attention
Is the toilet in your home flushing properly? If you have to jiggle the handle, there's likely a part replacement in your future. Thankfully, the components of your toilet that facilitate flushing are relatively cheap. Bonus: replacing inefficient parts can help you cut back on your water costs as well!
Get Help From Talented Plumber
Most of these tasks you can complete on your own, but if you need advice or run into any serious issues, give the professional plumbers at S & D Plumbing a call. Our team has the experience and knowledge to get any and every part of your plumbing back up and running. Call us today.

Contact Us Today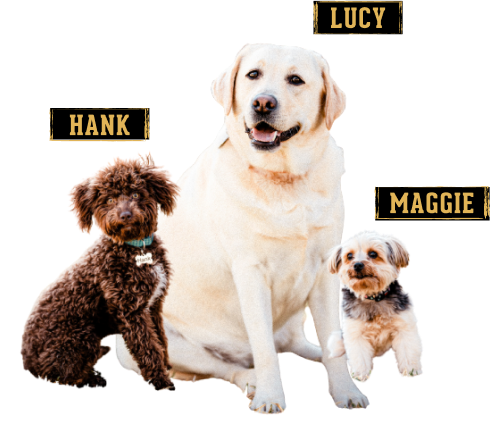 Family-owned & operated is how we roll, Mascots included!
Trust our experts to provide the cost-effective plumbing solutions you need — always backed by a 100% customer satisfaction guarantee!
How We Work
3 Simple Steps To Peace Of Mind
BOOK AN APPOINTMENT
Schedule an appointment with one of our licensed plumbers
PRICING OPTIONS
Our expert plumber will diagnose your issue and provide upfront pricing and multiple service options
EXPERT SERVICE
Sit back and relax as we save the day and deliver renewed confidence in your home