The New Hot Tub
You just got a bargain on a brand new hot tub. It is guaranteed your family will be overjoyed. As you are talking with your brother-in-law, he tells you he knows of a YouTube video that will show you how to run all the water lines yourself. You are planning on putting the tub under the gazebo that is about 30 feet from the house. Knowing you have never really done any plumbing, you start considering the possibility of saving money and doing it yourself. It is at this point that you come to your senses. You remember that time several years back when that same brother-in-law told you about doing an automotive fix-it job yourself. The job ended up costing you over four times what it would have because of all the problems you had, and the other parts you had to purchase.
Yes, hiring a plumber to run the water lines to the gazebo and the hot tub will be a wise decision. Sure, the person that made the YouTube video may have it all correct, but what happens if you run into issues that the video doesn't explain? You cannot quickly call someone. By hiring a certified plumbing contractor, you can be sure it will be done correctly; it will pass any and all codes there may be, and it will be guaranteed. The licensed plumber will explain what will be the best water line to use, be it PVC, copper, or maybe something different. He will explain about draining your hot tub. I doubt the video would even cover that.
You work hard. That hard work paid for this beautiful hot tub. Now it is time for you to relax. Just pick up your phone, call the plumber, and sit back and watch a good television show until he has your tub all hooked up. In a short time, you will be relaxing in style in your new tub knowing it all was installed professionally.
Do you have a project in mind that requires the help of a plumber? Call S & D Plumbing, your Austin plumber, and get started today!

Contact Us Today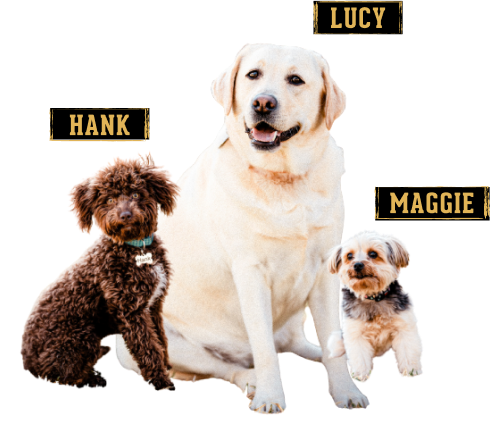 Family-owned & operated is how we roll, Mascots included!
Trust our experts to provide the cost-effective plumbing solutions you need — always backed by a 100% customer satisfaction guarantee!
How We Work
3 Simple Steps To Peace Of Mind
BOOK AN APPOINTMENT
Schedule an appointment with one of our licensed plumbers
PRICING OPTIONS
Our expert plumber will diagnose your issue and provide upfront pricing and multiple service options
EXPERT SERVICE
Sit back and relax as we save the day and deliver renewed confidence in your home