Tips On Caring For Your Garbage Disposal
Garbage disposal is probably the most frequently used appliance in your kitchen. This nifty tool is great for meal cleanup and makes household chores less intimidating. But if your garbage disposal is not properly cared for it can lead to jams, clogs, blockages, and unpleasant odors. All of which can add up to pricey plumbing bills.
The fact is that most garbage disposal problems can easily be avoided by knowing how to properly care for them. This will keep your disposal in great shape, extend the number of years that you are able to use it, and save money on unnecessary repairs.
Remember to always keep your garbage disposal nice and clean. This will reduce the chances of developing foul odors. After washing dishes try running some cold water and adding a small about of dish soap to clean the disposal. If your disposal is already emitting an odor, eliminate it by grinding citrus peels.
When grinding large items make sure to cut them into smaller pieces and place them in the disposal one piece at a time. This way you can avoid overstuffing the disposal which can lead to clogs and blockages. Also, be sure to run your garbage disposal frequently. Using it regularly will reduce and prevent rust and corrosion.
It is important to remember that a garbage disposal is not a substitute for a trash can. You should never attempt to grind anything in the garbage disposal that is not a food item. Grinding glass, metal, or even plastic and paper can damage both the motor and the blade. Never pour any kind of fat or grease into your disposal. These products will accumulate over time and limit the grinding ability of the disposal. It is also important that you never turn off the water before the disposal is finished grinding. This reduces the amount of work that your disposal has to do which extends the life of the motor.
Proper disposal care will save you time and money. If you suspect that your disposal may be damaged or clogged contact S & D Plumbing for all of your Plumbing needs.

Contact Us Today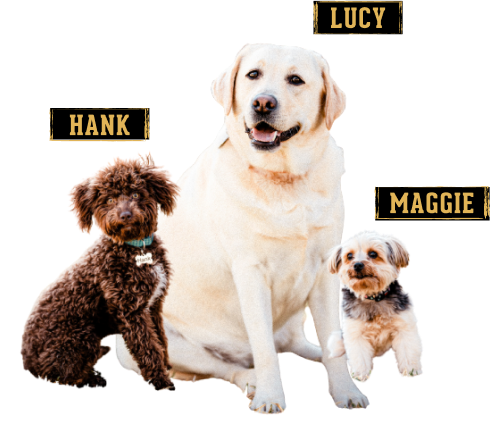 Family-owned & operated is how we roll, Mascots included!
Trust our experts to provide the cost-effective plumbing solutions you need — always backed by a 100% customer satisfaction guarantee!
How We Work
3 Simple Steps To Peace Of Mind
BOOK AN APPOINTMENT
Schedule an appointment with one of our licensed plumbers
PRICING OPTIONS
Our expert plumber will diagnose your issue and provide upfront pricing and multiple service options
EXPERT SERVICE
Sit back and relax as we save the day and deliver renewed confidence in your home