What Makes S & D Water Line Repairs Different
We do things differently at S & D Plumbing, from the way we treat people to the way we solve problems, we have always prided ourselves on our ability to innovate and constantly improve the plumbing experience for our customers. This is part of the reason we created a different way to do water line repairs.
What Causes Water Line Damage
If you notice discolored water, low water pressure, or constant clogs, among other signs then you probably have some type of damage to one of your water lines.
Waterline damage can be caused for many reasons including:
Poor installation. If your pipes are not installed properly, then you are likely to encounter problems with them in the future. Whether it's a year after they were put in or 10 years later, there will be complications sooner or later.
Freezing and thawing. When the water in the soil freezes, it expands, which will put added pressure on the pipes running underground. Eventually, this pressure will cause some damage to your pipes, including a possible rupture.
Shifting soil. This can refer to natural shifts and erosion in the soil that surrounds your home, or something much more forceful and destructive like earthquakes.

How We Repair Differently

Unlike traditional plumbing companies that tear your lawn apart to repair your damaged water line, we utilize a trenchless process that is minimally invasive and results in very little damage to your property.

The process of a trenchless repair begins with an inspection camera that is used to view the inside of the pipe, find out where the damage is, what caused it, and what will be needed in order to repair it. From there, we will be able to determine exactly what we'll need to do in order to fix the problem.

At S & D Plumbing, we are capable of handling all of your residential plumbing needs. Everything from the simplest of drain cleaning to the most extensive and difficult pipe repairs and slab leaks, you can count on us to get the job done.

We pride ourselves on the customer experience that we provide, and we would love for you to be our next happy client! Call us today, visit our website, or use our new texting feature to book your appointment!

Contact Us Today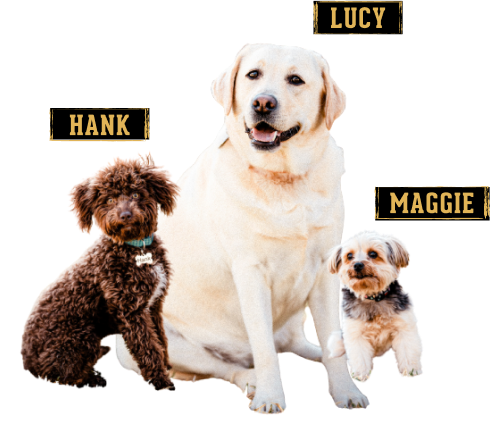 Family-owned & operated is how we roll, Mascots included!
Trust our experts to provide the cost-effective plumbing solutions you need — always backed by a 100% customer satisfaction guarantee!
How We Work
3 Simple Steps To Peace Of Mind
BOOK AN APPOINTMENT
Schedule an appointment with one of our licensed plumbers
PRICING OPTIONS
Our expert plumber will diagnose your issue and provide upfront pricing and multiple service options
EXPERT SERVICE
Sit back and relax as we save the day and deliver renewed confidence in your home