What To Consider When Hiring A Plumber
If you are in need of a plumber, do not make the mistake of so many others before you and choose the first name in the Yellow Pages. It takes a plumber of a different kind to ensure that you're getting a job well done. There are many considerations to be made when hiring a plumber, and it is only with these considerations that you will have the peace of mind you deserve. What should you consider when hiring a plumber?
State License
Anyone can call themselves a plumber, but that doesn't guarantee that they know what they are doing. Only those who have taken the steps to acquire a license in the state should be considered for the job. The license gives you peace of mind and confidence in the work that is being performed, as well as keeps you protected should something go wrong during the job.
Insurance
You also want to hire only plumbers with insurance. You might be surprised to learn that a plumber without insurance could be very costly to your wallet. Any accident could result in a lawsuit since the accident happened on your property. Insurance protects in a second way, too, and that is if the job is not completed or isn't completed in a satisfactory manner.
Experience
The more experience that a plumber has, the better job he will do on the job. We all know that comfort comes with experience, as does knowledge. You wouldn't want a plumber in your home who doesn't know how to perform complex procedures, so only hire those that have experience underneath their belt. It isn't hard to find a plumber with experience so do not settle for less!
Final Thoughts
Hiring a plumber is not hard, but it does require that you find someone who can meet the three requirements listed above. When you have these three things, you can find confidence your plumber will do the job that you want and so much more.
We want to make sure our Austin customers are happy, so leave the plumbing projects up to S & D Plumbing. Don't delay and call today!

Contact Us Today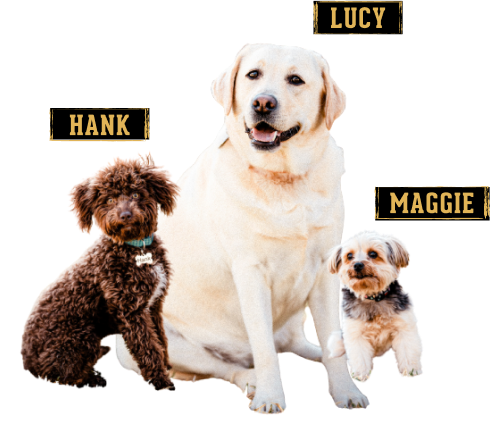 Family-owned & operated is how we roll, Mascots included!
Trust our experts to provide the cost-effective plumbing solutions you need — always backed by a 100% customer satisfaction guarantee!
How We Work
3 Simple Steps To Peace Of Mind
BOOK AN APPOINTMENT
Schedule an appointment with one of our licensed plumbers
PRICING OPTIONS
Our expert plumber will diagnose your issue and provide upfront pricing and multiple service options
EXPERT SERVICE
Sit back and relax as we save the day and deliver renewed confidence in your home