Why You Should Always Consult A Professional When Buying A Water Heater
What's a good product worth to you if the customer service behind that product isn't up to par? We recently encountered a situation with a client of ours that brought this question to light.
We were at a client's house examining their water heater. This water heater was only two years old and under warranty, but it was purchased from a big-box store. It came from a great brand and looked good, but it had some mechanical issues. Our technician that was there disconnected it and took it back to the store to swap it out for a new water heater, just like we would do with any water heater that we supply with one of our suppliers here in Austin.
Normally this is a very seamless process, but this situation was different. The people in the store looked at us like we were crazy. Eventually, however, they made us an offer. Since the water heater had been in use for two years, they offered our client a $350 gift card to their store. This was in spite of the fact that this homeowner paid well over $700 for this water heater. This water heater also had a 10-year warranty and was recalled by the manufacturer for those very reasons.
"When You're Looking to Buy a New Water Heater, Hire a Professional You Trust."
My technician argued these points with the manager at the store for the better part of an hour trying to get our client a new water heater. He eventually had to call the water heater's manufacturer, who then had to instruct the store to provide the new water heater. The store still wouldn't budge though, so we had to call in the homeowner to arrive and explain the situation. Two hours passed before we finally left with a new water heater.
This was an eye-opening experience because of the lack of customer service involved. There was a lot of valuable time wasted for both parties. When you're looking to buy a new water heater, hire a professional you trust who can not only supply you with a hot water heater but stand behind its full warranty. 10 years is a great warranty for a water heater, but if the place you bought it from isn't willing to take it back and give you a new one when you encounter these issues, it's not a good investment for you.
Because we always look out for our customers' best interests, we want you to keep this in mind. If you have any questions, don't hesitate to reach out to us any way you can. We'd be happy to help.
Call S & D Plumbing in Austin, TX today!

Contact Us Today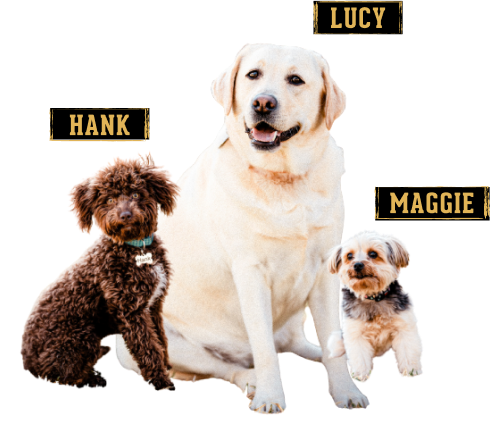 Family-owned & operated is how we roll, Mascots included!
Trust our experts to provide the cost-effective plumbing solutions you need — always backed by a 100% customer satisfaction guarantee!
How We Work
3 Simple Steps To Peace Of Mind
BOOK AN APPOINTMENT
Schedule an appointment with one of our licensed plumbers
PRICING OPTIONS
Our expert plumber will diagnose your issue and provide upfront pricing and multiple service options
EXPERT SERVICE
Sit back and relax as we save the day and deliver renewed confidence in your home