Why You Should Hire A Professional Rather Than DIY
Reasons Why Hiring A Professional Is The Right Choice For That DIY Project
Considering a bathroom DIY job? Perhaps you want to put a bit more thought into that decision since do-it-yourself plumbing oftentimes leads to big problems later down the line. There are a number of concerns that come with a bathroom DIY plumbing job. We are here to discuss the biggest plumbing concerns that should have you reconsidering things before you decide to take on a bathroom remodeling job.
Take a look at the top three reasons you shouldn't opt for DIY plumbing and reconsider your decision. Using the services of a qualified plumber will eliminate all of these worries and concerns.
Safety
Plumbers must attend vocational school to learn their skills or have hands-on experience provided to them by a journeyman plumber for several years before they are allowed to work on their own. If you have had neither of those, you run the risk of injuring yourself, your home, or those around you. Plumbing isn't an easy job, and there is an assortment of risks and hazards that come with it, especially to the untrained individual.
Warranty
If something goes wrong during a DIY plumbing job, you're on your own to make the repairs, at your own expense. However, a plumber with a license covers any problems with a warranty so if something should go wrong you can get a repair without spending any additional money.
Saving Money
If you think that you will save money without hiring a plumber, think again. You might save a couple of hundred bucks initially, but have you considered the amount of time that must be put into the project? This includes time away from your 9 to 5 job, the cost of parts and supplies for the job, and of course, as mentioned previously, the warranty that you do not get.
DIY plumbing might seem like a good idea until you put things in perspective that is. You should always trust a licensed, experienced plumber to handle all of your plumbing needs, small and large. Hiring a professional really pays off in the end, and you will have greater confidence in the work that has been done.
Are you looking to upgrade your Austin home? Call S & D Plumbing and get started today!

Contact Us Today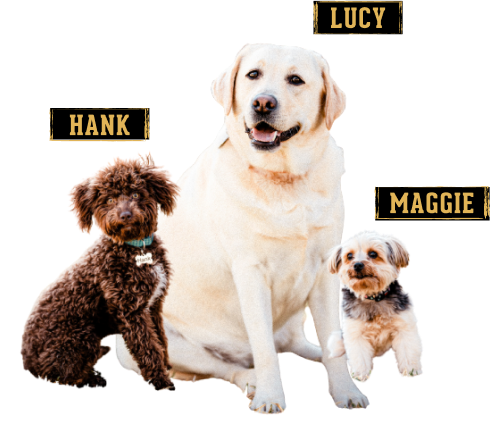 Family-owned & operated is how we roll, Mascots included!
Trust our experts to provide the cost-effective plumbing solutions you need — always backed by a 100% customer satisfaction guarantee!
How We Work
3 Simple Steps To Peace Of Mind
BOOK AN APPOINTMENT
Schedule an appointment with one of our licensed plumbers
PRICING OPTIONS
Our expert plumber will diagnose your issue and provide upfront pricing and multiple service options
EXPERT SERVICE
Sit back and relax as we save the day and deliver renewed confidence in your home