Winter Plumbing Maintenance Tips And Tricks
We all want to save money, especially during the winter months. The heater is almost always on full blast. Your energy bill may be adding up. You also want to make sure all your plumbing works the way it is supposed to. The last thing you need is for something to break down during one of those snowy nights.
Why not save some money and help reduce your stress levels by following these 3 plumbing tips for the winter?
1) Keep an eye on your water pressure. The last thing you need is a leak. A small leak may add up to a pipe bursting, especially in the colder weather. This could be considered a worst-case scenario in many cases. This is why you need to stop the leaks before they start. Call an expert from our team to come in and take a look. One small leak may not seem like much, but it will add up to something greater.
2) Do you have any hoses lying around the outside of your home? Take the time to drain your hose and disconnect it. If the weather gets too cold, it can cause water to potentially freeze inside. This can cause a water blockage to occur. This will create problems for your inner water lines. What happens when the water line breaks? There is going to be damage inside your home.
3) You should have shut-off valves in your home. They can be found under the sink or in your basement. Twist them off every so often. This twisting will go a long way to preventing water damage in your home. This will also help you to save some money along the way.
Our dedicated Austin plumbers work hard to help our customers get the results they need when they run into serious plumbing issues. Our customers trust us to provide them with the right fix when they need it most. With the winter here, it's important to make sure your home is prepared and everything is in working order.
Call us today to schedule your appointment.

Contact Us Today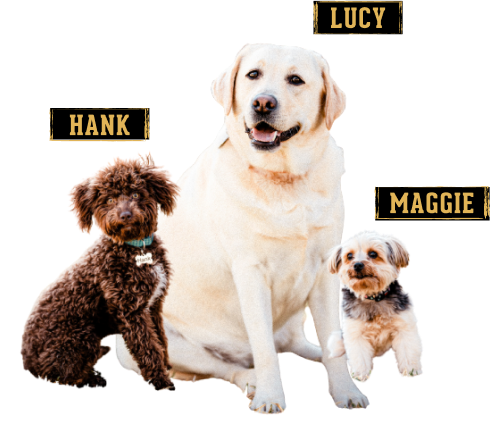 Family-owned & operated is how we roll, Mascots included!
Trust our experts to provide the cost-effective plumbing solutions you need — always backed by a 100% customer satisfaction guarantee!
How We Work
3 Simple Steps To Peace Of Mind
BOOK AN APPOINTMENT
Schedule an appointment with one of our licensed plumbers
PRICING OPTIONS
Our expert plumber will diagnose your issue and provide upfront pricing and multiple service options
EXPERT SERVICE
Sit back and relax as we save the day and deliver renewed confidence in your home