9 Green Bathroom Cleaning Tips
Cleaning the bathroom is something that has to be done again and again. It is to our advantage to find ways that are economical and earth-friendly. There are many cleaners on the market today and finding the right one can be a challenge. Reading labels is a must to find the right products equal to the job. To protect the pipes and hardware, it is necessary to avoid harmful chemicals. This protects your family, your home, and our planet.
DIY Shower Cleaner
The shower can be a place that houses germs and scum, and who would ever guess that your kitchen pantry holds the secret formula for cleaning it? Just mix 1 cup of white vinegar and 1 cup of water and, voila, instant cleaning solution. White vinegar is mildly acidic and can dissolve soap scum and dirt. For the really tough jobs, it is important to heat the solution until it is just hot enough to work with. Spray on the shower and tub and give it time to remove the deposits.
How to get Rid of Mineral Deposits
Mineral deposits can cause havoc on the shower heads and clog them. One easy way to eliminate the deposits is to place undiluted vinegar in a plastic bag and tie it securely to the showerhead. The next morning, rinse the showerhead and buff to a nice shine. Toilets can also lose hard mineral rings by using a toilet brush or pumice stone with straight vinegar.
DIY Stain Remover
In the kitchen pantry, there is another key ingredient that is not only natural but power-packed with mild abrasive action that puts expensive commercial scouring products to shame. It is as simple as using baking soda to attack grimy bathtub rings, as well as remove old stains from the sink drains and drain covers. The bathroom drains will run freely and smell fresher.
We are more aware of our environment every day and taking responsibility for cleaning naturally will help us to be healthier and breathe easier. These tips will save money, keep your drains clean, and help our world.
Have a clogged drain or toilet in the Georgetown or Austin, TX area? Contact S & D Plumbing today!

Contact Us Today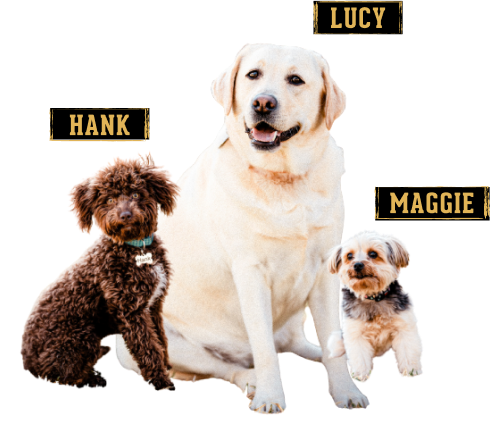 Family-owned & operated is how we roll, Mascots included!
Trust our experts to provide the cost-effective plumbing solutions you need — always backed by a 100% customer satisfaction guarantee!
How We Work
3 Simple Steps To Peace Of Mind
BOOK AN APPOINTMENT
Schedule an appointment with one of our licensed plumbers
PRICING OPTIONS
Our expert plumber will diagnose your issue and provide upfront pricing and multiple service options
EXPERT SERVICE
Sit back and relax as we save the day and deliver renewed confidence in your home