HOW PLUMBERS DETERMINE THE PERFECT TANKLESS WATER HEATER SIZE FOR YOUR HOME
Tankless water heaters are increasingly becoming more popular. With the ability to have an endless supply of hot water, there's no wonder the demand is growing. But selecting the right tankless water heater is essential to making sure you get a system that works for your home, and that you can reap all the benefits of your new system.
When you work with an expert plumber to install a tankless water heater, they will collaborate with you to determine the right size. But knowing what they are looking for can help you better understand the installation process and provide the information they need to recommend the correct size.
HOW DOES A TANKLESS WATER HEATER WORK?
Traditional tank water heaters work by keeping a reserve of hot water. When you turn on a tap, hot water is pulled from that reserve. The downside to this system that has affected homeowners for decades is that you have to wait for the hot water to reach the tap, and you have a limited supply. Depending on where that faucet is located in the home (and how far it is from your hot water heater), you could be waiting a long time for the water to heat up.
This wastes a lot more than just your time! A lot of money goes down the drain as you wait for hot water to reach the shower or sink. Additionally, tank water heaters have a limited supply of hot water, so you may have to wait awhile before you are able to shower or run the kitchen sink, for example.
In contrast, tankless water heaters are just that—tankless. They use an internal heat exchanger that heats up water continuously as it passes through the exchanger, meaning that hot water is available very quickly and it doesn't run out.
BENEFITS OF TANKLESS WATER HEATERS
As mentioned, the main draw for tankless water heaters is that they provide continuously hot water. However, there are a few other benefits worth mentioning as well.
ADVANTAGES TO INSTALLING A TANKLESS WATER HEATER INCLUDE:
99-100% efficiency
Smaller physical footprint
Lower risk of leaks or water damage
Higher life expectancy
No wasting water while you wait for it to heat up
Electric options available
Less money wasted
Although tankless water heaters are a great option for many homeowners, there are some disadvantages to these systems as well, and it's worth knowing your options. You'll need to weigh the pros and cons yourself to determine which factors matter more.
DISADVANTAGES OF TANKLESS WATER HEATERS INCLUDE:
Electric tankless systems cannot be used if power goes out
Can be difficult to achieve a lukewarm temperature
Can require a bit more maintenance
HOW WE CHOOSE THE RIGHT SIZE FOR YOUR HOME
The important thing to keep in mind when choosing a tankless water heater is that every home is different. There are multiple factors that help us determine the right size, so just because something works for your friend or neighbor does not mean it's the best choice for you.
Generally speaking, there are smaller models that provide a minimal amount of water, designed to keep water warm for handwashing and similar activities. The largest models can provide consistently hot water for an entire house. Of course, there are some in-between models that offer some middle ground of those two extremes. But again, those are just general guidelines.
SOME FACTORS THAT AFFECT YOUR TANKLESS WATER HEATER SIZE INCLUDE:
How cold your local climate is
How many fixtures you may use at one time
The manufacturer's table of recommended sizes, based on flow rate
Why not simply purchase the biggest size to ensure you get the right amount? There are a couple of reasons. First, because the bigger models are obviously more expensive. There's no point in paying for a significantly larger model if you don't need to. Second, if you are considering an electric model, your home's electrical system may not have the capacity for the largest model, so you would need to pay to upgrade it to meet the demand. That's unnecessary if you don't need the biggest size tankless water heater in the first place!
When you work with a trusted plumber such as S & D Plumbing, we look at a few different components to determine the right size for your home. The sizing chart supplied by the manufacturer is a starting point, but it's not the only thing we use as a guide. We also consider the flow rate, temperature rise based on how cold it gets where you live, and the number of fixtures that need hot water at the same time.
This is not the same thing as the number of fixtures installed in your house. It has more to do with how many fixtures will you need to be able to use with hot water at a given moment. While it's very unlikely you'll be using all the showers, sinks, and hot water appliances at the same time, you very well may need both showers to run at the same time.
Lastly, if you are considering an electric tankless water heater, we check your electrical system to make sure you have the capacity for it. Otherwise, you may need an upgrade.
TANKLESS HOT WATER HEATER INSTALLATION IN AUSTIN
If you are located in Austin or the surrounding areas, S & D Plumbing offers top-of-the-line service that caters to your unique needs. We pride ourselves on our exceptional customer service and place a high priority on friendly guidance and high quality work that exceeds your expectations.
With more than 42 years serving Austin residents, we have built a reputation of honesty and integrity in everything we do. From your first phone call to the final installation, you'll receive service that goes beyond expectation.
If you have questions about tankless water heaters or would like to receive a free quote for an installation, give us a call today!

Contact Us Today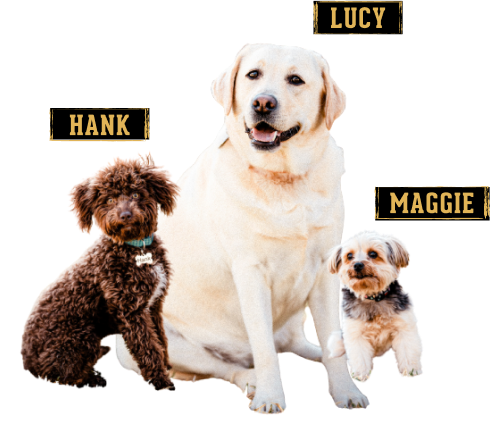 Family-owned & operated is how we roll, Mascots included!
Trust our experts to provide the cost-effective plumbing solutions you need — always backed by a 100% customer satisfaction guarantee!
How We Work
3 Simple Steps To Peace Of Mind
BOOK AN APPOINTMENT
Schedule an appointment with one of our licensed plumbers
PRICING OPTIONS
Our expert plumber will diagnose your issue and provide upfront pricing and multiple service options
EXPERT SERVICE
Sit back and relax as we save the day and deliver renewed confidence in your home