Kitchen & Bathroom Renovation Tips For Optimum Results
By understanding more about the renovation process and working with professionals throughout, you can invest wisely during your home improvement work.
Our team has many years of experience working with homeowners and helping them make the right choices for their projects. In this latest post, we'll explore several home kitchen and bathroom renovation tips.
Make the Long-Term Value the Priority
While it might help improve the style of the home in the short term, following the latest trends now can limit your long-term home value.
You'll need to consider elements such as storage and seating space for your home kitchen for example.
Homes with significant amounts of storage space around the kitchen can hold long-term value in the real estate space.
In addition, a new seating space in the kitchen can help ensure that your entire family and friends are comfortable during upcoming events.
Consider the practicality of the new additions, and you'll realize a full return on your investment.
Review Several Companies
A leading reason so many home renovations don't achieve the homeowner's objective is the homeowner hasn't completed their research.
It's important that you carefully review a number of renovation companies before making that final decision.
Consider the reputation of the company in the marketplace, and ask that they provide you with a full quote for their work.
You can then compare all the quotes to determine which companies are able to help you complete the renovation according to your budget.
Remember though that an affordable quote doesn't always lead to high-quality workmanship.
Take a Close Look at the Paperwork
The paperwork involved in your renovation project should be closely reviewed by you and other adults in the home.
It's important that, before you begin the project, you look at the liability coverage offered by the company and its team.
Are they able to provide coverage in case one of their team members is injured in your home? What happens if they damage your property?
These are questions to consider. You should also ensure the paperwork sets a clear payment schedule.
You should know whether you have to pay the full amount once the job is completed or if you can stage the payments over a period of time.
This should be covered in the documents your renovator provides.

Contact Us Today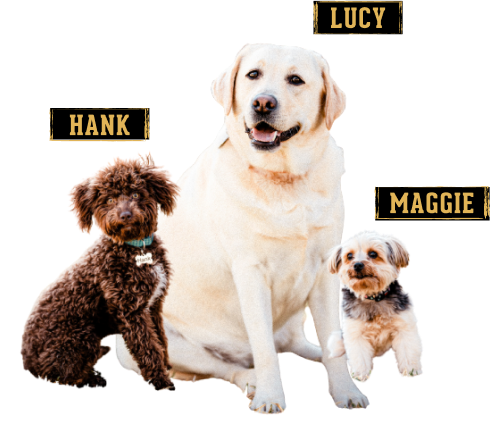 Family-owned & operated is how we roll, Mascots included!
Trust our experts to provide the cost-effective plumbing solutions you need — always backed by a 100% customer satisfaction guarantee!
How We Work
3 Simple Steps To Peace Of Mind
BOOK AN APPOINTMENT
Schedule an appointment with one of our licensed plumbers
PRICING OPTIONS
Our expert plumber will diagnose your issue and provide upfront pricing and multiple service options
EXPERT SERVICE
Sit back and relax as we save the day and deliver renewed confidence in your home