TIPS TO PREVENT SLAB LEAKS
Slab leaks can be a major problem, and what's worse—they often aren't caught until they've already caused significant damage to the foundation of your home. But if you know what to look for, you can minimize damage and reduce the cost of repairs by catching the problem early. By knowing what's normal for your home and keeping an eye out for symptoms that are out of the ordinary, you can save yourself the headache (and monetary loss) that slab leaks can cause.
WHAT CAUSES A SLAB LEAK?
Underneath the concrete slab that your home sits on is a labyrinth of pipes, all of which are interconnected and help to carry water to and from the various outlets in your home. When one of those pipes has a leak, it can cause significant damage to the foundation of your home. Homeowners don't often realize that there is a problem until another major problem arises, like mold or pooling water inside the home, because the plumbing is out of sight.
HOW TO PREVENT SLAB LEAKS
The great thing about your household plumbing being a closed system is that it gives you signs when something is wrong. No matter where the slab leak is in your home, it can cause issues throughout the interconnected plumbing system.
The best way to prevent slab leaks is by maintaining your plumbing system and promptly repairing issues as soon as they arise.
KNOW THE WARNING SIGNS
SYMPTOMS OF A SLAB LEAK INCLUDE:
A spike in your water bill
Sudden drop in your home's water pressure
Continually running water heater
Wet carpet or warped hard flooring
Mold or mildew
Pooling water in your yard
Hot spots on your floor
Cracked concrete
Cracked drywall
Doors in your home that don't close properly anymore (although they used to)
Backed up toilets or showers
Suddenly running out of hot water easily
SCHEDULE REGULAR MAINTENANCE
It's very common for homeowners to forget about their plumbing until something goes wrong. But given that your pipes actually deliver water to some of the most used features of your home (such as your kitchen sink, toilet, and shower), waiting until there's an issue can be a major headache for you and your family!
Instead, we recommend scheduling annual maintenance to have a plumber make sure your plumbing system is in working condition. Because of their expertise, they are also able to spot potential problems that you overlook, such as a dripping faucet or running toilet. These things seem small, but again—they can be signs of a bigger underlying problem. And even in the case that they're not, it's better to catch plumbing issues when they're small than to wait until they develop into major concerns.
MAINTAIN PROPER WATER PRESSURE
Making sure the water pressure in your home is adequate for the sizing of your pipes can drastically reduce the risk of a slab leak. If it is too high, that water will inevitably search for somewhere else to go, causing a leak after enough time. Even though that high-pressure showerhead might seem like a luxury at the moment, it's not worth causing costly foundation damage.
If you notice a banging or clanking sound when water is turned on, your water pressure may be too high for your pipes. Another common sign is a dripping faucet while someone does a load of laundry or takes a shower. If you notice either of these happening, be sure to contact your plumber.
Even if you have not noticed these obvious signs of water pressure that is too high, you can talk to your plumber about testing your water pressure and making sure it's at an appropriate level for your home.
USE DRAIN CLEANERS SPARINGLY
There are many products on the market designed to help remove blockages in your pipes, but they are typically made up of very strong (and sometimes harmful) chemicals. While using a drain cleaner one time isn't going to be an issue, repetitive use over time can cause damage to your pipes.
The best way to prevent clogged pipes is to avoid putting things down the drain that will cause blockages. This includes items like coffee grounds, bread, rice, and oils that can build up, expand, or solidify inside the pipes.
Lastly, if you have persistent clogged pipes, including sinks or tubs that won't drain properly, contact your plumber. They are experts in their field and can help you troubleshoot what is causing the problem!
LOOK OUT FOR TREE ROOT INVASION
If you have trees on or near your property, it's important to keep them properly pruned to avoid overgrowth of their roots. If they are too close to your plumbing, their root system will naturally gravitate toward the water inside the pipes. In some cases, this can actually lead to the roots breaking through the pipes to get to the water.
While trees can provide lovely shade for your home, they can be a major nuisance if they're too close to your water line. In severe cases, you may need to consider removing the tree altogether to prevent foundation damage to your home.
PROFESSIONAL SLAB LEAK REPAIR IN AUSTIN
If you believe you may have a slab leak on your Austin property, S & D Plumbing can help. Our plumbing experts are dedicated to going above and beyond in the way we serve our customers and in the quality of work we provide. Since 1980, we have been catering to homeowners throughout the area, providing top-tier service and knowledgeable expertise to residents of our local communities.
Slab leaks are a serious problem, and one that cannot go untreated. With our state-of-the-art equipment and advanced leak detection technology, you can trust us to treat your home and family respectfully while repairing the leak skillfully and carefully. We use non-invasive leak detection equipment to avoid further damage to your home and keep your home and property intact throughout the repair process.
For more information about slab leaks or to schedule an appointment, contact S & D Plumbing today.

Contact Us Today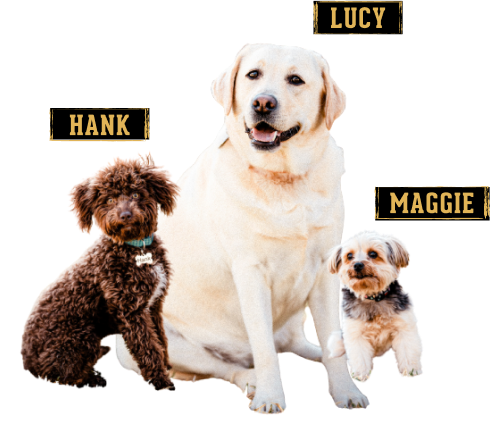 Family-owned & operated is how we roll, Mascots included!
Trust our experts to provide the cost-effective plumbing solutions you need — always backed by a 100% customer satisfaction guarantee!
How We Work
3 Simple Steps To Peace Of Mind
BOOK AN APPOINTMENT
Schedule an appointment with one of our licensed plumbers
PRICING OPTIONS
Our expert plumber will diagnose your issue and provide upfront pricing and multiple service options
EXPERT SERVICE
Sit back and relax as we save the day and deliver renewed confidence in your home