10 Ways To Beautify Your Bathroom
Beautifying your bathroom should be a labor of love that updates your house. Each bathroom in your home needs a bit of attention as it gets older, and the ten suggestions in this article can bring life back into the room.
Your bathrooms are valuable components of your home that people will look over carefully if you come to sell your house. Take the time to try these ten steps for your own comfort and welfare.
#1: Paint the Walls
Changing the wall color can make the room look larger, and the new color may match the style of your home more faithfully. Do not be afraid to paint the walls as the first step in a remodel.
#2: Add a Wall Design
Painting the walls is one step in your quest for a new bathroom. You may paint patterns and designs on the walls that will make the room more lovely. Adding any of these designs will make the room look more luxurious.
#3: Add Storage
Your bathroom needs as much storage space as it can get. Add cabinets and shelves to your bathroom will get many items off the floor where they have languished for too long.
#4: Replace the Shower
Installing a new shower updates the room instantly. You may expand the shower, add a new head or get a system that massages you as you bathe.
#5: Replace the Tub
Replacing your tub with a larger unit, a hot tub or a Jacuzzi could be the most luxurious thing you can do for yourself. Relaxing in the hot tub is a good way to finish the day.
#6: Get New Sinks
New sinks will improve the appearance of your bathroom, and new sinks provide better plumbing in the room. A new sink can introduce more style and color into the room.
#7: New Cabinets
New cabinets will help frame your brand new sinks. The cabinets add storage to the room, and they will bring a taste of color and design to the room.
#8: New Flooring
Adding better flooring to your bathroom will make the room appear larger. Better carpeting or tiling is safer, and the floors may introduce yet more color to the room.
#9: Fix the Plumbing
Have a plumber update your plumbing as soon as you can. New plumbing adds value to the house.
#10: Replace the Mirror
A new mirror will reflect all the light and design you have added to the room.
Do not be afraid to put in a new mirror that ties the room together after all this work has been done.
Your Austin home deserves a beautiful bathroom. Call S & D Plumbing for a remodel you can be proud of!

Contact Us Today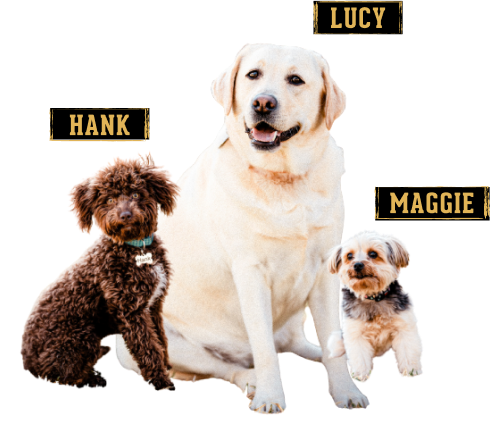 Family-owned & operated is how we roll, Mascots included!
Trust our experts to provide the cost-effective plumbing solutions you need — always backed by a 100% customer satisfaction guarantee!
How We Work
3 Simple Steps To Peace Of Mind
BOOK AN APPOINTMENT
Schedule an appointment with one of our licensed plumbers
PRICING OPTIONS
Our expert plumber will diagnose your issue and provide upfront pricing and multiple service options
EXPERT SERVICE
Sit back and relax as we save the day and deliver renewed confidence in your home