29th Annual Dallas Home And Garden Show On September 8th – 9th, 2012
Don't miss the 29th Annual Dallas Home & Garden Show on the weekend of September 8-9th at Freeway Hall at the Dallas Market Center in Dallas, Texas. You won't want to miss this amazing opportunity to speak with professionals across the board in the building industry and the chance to view the newest trends and products for your next home. We are excited and hope you'll take this opportunity to see how you can improve the value and comfort of the place you love best.
Whether you are looking to update your kitchen or simply add new faucets you won't want to miss the many new products available in the plumbing section that can improve the value and comfort of your home. There are products for both the inside and outside of your home that can enhance the look and function of any home remodeling project.
We highly recommend visiting the home and garden show if you love to learn more about the latest technologies or are just looking to gather ideas. It is open daily from 10 am to 7:00 pm. You'll be pleased to discover that there are more than just displays. Check out their many seminars that are taught by skilled professionals. You can sign up for these classes or just come and join in the fun. It is a great place for all ages. Kids historically love the home show and have a great time gathering up all the fun freebies that will be given away.
One of the emphasis this year will be energy-efficient products and services. They will be on display and you can learn more about these new products that are proving to become the norm than an exception. Sustainable products are changing the way we are building and remodeling homes in our industry and there is no better place to ask questions and get informed than at the 29th Annual Dallas Home & Garden Show. For more information, visit texashomeandgarden.com.
Have questions on your bathroom remodeling project? We've got answers! Contact your Austin Plumbing Professionals at S & D Plumbing by phone or filling out the form, below. We'd love to hear from you!

Contact Us Today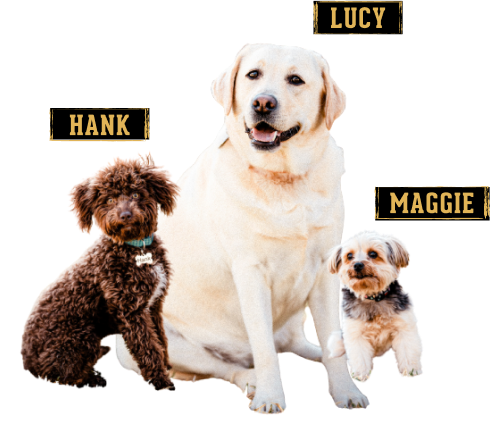 Family-owned & operated is how we roll, Mascots included!
Trust our experts to provide the cost-effective plumbing solutions you need — always backed by a 100% customer satisfaction guarantee!
How We Work
3 Simple Steps To Peace Of Mind
BOOK AN APPOINTMENT
Schedule an appointment with one of our licensed plumbers
PRICING OPTIONS
Our expert plumber will diagnose your issue and provide upfront pricing and multiple service options
EXPERT SERVICE
Sit back and relax as we save the day and deliver renewed confidence in your home