5 SIGNS IT'S TIME TO REPLACE YOUR GARBAGE DISPOSAL
When is it time to replace your garbage disposal, rather than putting up with poor performance or calling for service for operational problems? As always with appliances, you may want a newer, better, more pricey model that does a lot more. You might have stopped using a frustrating unit, and decide to try a new one. We can help you get the total picture of what a garbage disposal typically can and can't do for you. Let us explain when it is actually failing, not just being used improperly or needing repair.
NOT ALL GARBAGE DISPOSALS ARE MADE EQUAL
If your impression of a garbage disposal is a lot of trouble, you may simply have the original disposal included when the house was built. These basic units are typically underpowered and with reduced blade function compared to what's available these days. Your expert plumber can recommend models with a variety of motor horsepower ratings, cutting component designs, and plastic or metal construction. For the ultimate performance, commercial garbage disposals are available that are costly, but quite the beast under your sink!
CARE AND FEEDING OF YOUR DISPOSAL
Your disposal is not a paper shredder, nor is it designed to shred your aluminum cans for easy recycling. There are a lot of materials that shouldn't wind up in garbage disposals, and that can even make it time to replace your garbage disposal. Hard objects, including metal, stone, glass, and bones, can cause damage to the important internal components as well as cause jams. Even if the mechanism doesn't fail right away, repeated problems with hard objects can loosen the internal parts leading to problems later. Slippery items like vegetable and fruit peels, as well as grease, can cause problems because the mechanism can't grasp and cut materials. You may hear it simply spinning without any progress. Further down the line, water-absorbing materials like rice and pasta wind up in the P-trap that snakes under your sink. There, they expand and block the flow in your drain.
WHEN YOUR GARBAGE WINDS UP IN YOUR DISHWASHER
Just a little warning about the air gap, or similar device, that helps mediate the shared drain between the dishwasher and garbage disposal. You may see the line from the dishwasher joining the garbage disposal at the bottom so it can contribute to the material traveling down the drain through the P-trap and onward. The air gap helps by letting air into the system to prevent imbalances from drawing sink and garbage disposal waste into the dishwasher. If there's something wrong with the air gap, including that it's missing entirely, you could occasionally have an odd surprise when you open the dishwasher.
HOW DOES A GARBAGE DISPOSAL DO ITS WORK?
The food you place into your garbage disposal, along with a steady flow of water, goes into a grinding chamber where a blade assembly chops it into fine particles. Since that's the part closest to your sink's drain opening, that's why reaching in is so dangerous. Actually, in some cases the mechanism isn't literally a blade, but for the sake of clarity, let's use that concept. Impellers and a plate help drive the material down the drain, making the disposal more effective at moving material along. If you have a dishwasher, it's likely connected to the disposal as well so its output can be processed. See the note about garbage disposal backups into your dishwasher above.
WHEN YOUR GARBAGE DISPOSAL NEEDS PROFESSIONAL ATTENTION
Note that we said professional attention, because you're dealing with water, electricity, and sharp things under power that can all malfunction and create grisly scenarios. You'll notice that our plumbers have all their digits, and that's because they understand and respect the dangers of garbage disposals. At a minimum, call us for advice if you experience trouble so we can review your situation, whether it's dead, buzzing, rattling, or leaking.
ODD SITUATIONS YOU CAN EXPERIENCE WITH YOUR GARBAGE DISPOSAL
You especially need a professional to resolve odd problems that aren't in the user's manual. You may experience hums, rattles, and other noises that indicate something's wrong, but you can't imagine what it is. Broken glass and similar materials can easily sneak in if you wash dishes in the sink. Cats and kids can knock things into the sink that may surprise you, and when the disposal runs, weird things happen. Plastic figures, for example. And of course, if jewelry winds up in the disposal, shut off the power and give us a call right away! We don't want your hand, or that expensive ring, to be damaged. Two other unexpected situations that we've mentioned elsewhere are rice and pasta leading to drain blockages, and backups occurring into the dishwasher. The first time homeowners experience these, it can be quite confusing.
THE SIGNS GARBAGE DISPOSAL MAKES SENSE
So, what are the key signs it's time to simply have the entire garbage disposal replaced?
You want commercial power and cutting ability. And perhaps that light under your sink.
The impeller or blade is damaged or making abnormal noises.
Motor trouble, even resetting and unjamming isn't restoring it.
Major or recurring leaks from the unit.
Frequent circuit breaker resets are needed.
One more reason many people cite for replacement: entrenched odors you just can't get rid of.
GARBAGE DISPOSALS WITH NEW FEATURES
You may be tempted by new tech in your new disposal. Many new garbage disposal models come with a light to illuminate the cabinet under your sink as a small advantage. Stainless steel chambers resist rusting longer. And one more feature that can help a lot: auto-reversing to automatically unjam the device when it's gotten stuck! Of course, we're always happy to discuss new features with you and help you chose a great new model that makes sense for your home, budget, and needs.
LONG-TERM EFFECTS OF AN UNDERPERFORMING GARBAGE DISPOSAL
Waste takes a long and winding path to your septic tank or city sewer, and while clogging and jamming from poorly-processed disposal waste is a concern, with septic systems there's another consideration. The bacteria in your septic tank actually convert solid organic material into liquid effluent for distribution into your leach field. That material doesn't typically have to be pumped out. Some garbage disposals are said to be able to prepare organic waste well enough to not cause a major problem with septic systems. You should ask your plumber for expert advice on this subject, to avoid increasing the frequency of pumping.
YOUR GARBAGE DISPOSAL EXPERTS CAN HELP YOU CHOOSE A GREAT DEVICE
As with the rest of your plumbing system, there are factors in choosing a garbage disposal replacement unit that you may not know. Your professional plumber can make sure that you have a unit that meets your requirements. One that is compatible with your plumbing and waste systems as well. At S & D Plumbing, we want to help you enjoy the convenience and reliability of your new garbage disposal!
If you're in the Austin, TX, area, you can depend on S & D Plumbing for all of your residential plumbing needs – including garbage disposals! We've been proudly serving area homeowners since 1980. Contact us today to learn more!

Contact Us Today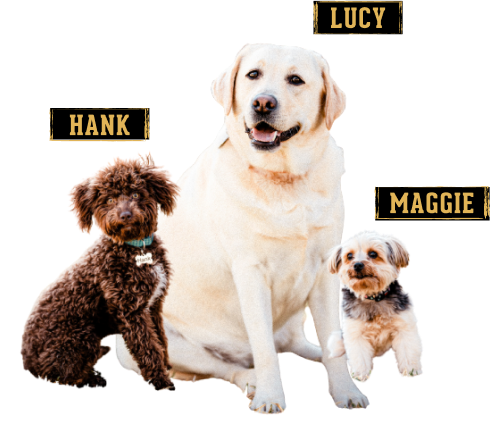 Family-owned & operated is how we roll, Mascots included!
Trust our experts to provide the cost-effective plumbing solutions you need — always backed by a 100% customer satisfaction guarantee!
How We Work
3 Simple Steps To Peace Of Mind
BOOK AN APPOINTMENT
Schedule an appointment with one of our licensed plumbers
PRICING OPTIONS
Our expert plumber will diagnose your issue and provide upfront pricing and multiple service options
EXPERT SERVICE
Sit back and relax as we save the day and deliver renewed confidence in your home