A Look At The Spartan Hydro Jetter
How does the Spartan Hydro Jetter help us out with some of our toughest stoppages?
When an auger or regular cable machine can't push past your stoppage and it's going further than 50 or 60 feet, that's where hydro jetting comes in handy. Hydro jetting is the best plumbing method to remove clogs, sand, silt, and another build-up. It has the ability to restore drains like new. We have a 500-ft high-pressure hose attached to this machine that allows us to cut through grease, roots, and anything else that could be causing a blockage.
Another benefit of hydro jetting is that it can take care of foul smells and bacteria that can thrive in pipes. It's also a quick fix compared to other methods. We like to use hydro jetting to get rid of clogs and debris that other methods can't fix. We favor this method when things like cooking oil and grease are found in pipes.
We've been using hydro jetting for a number of years now and are experts in using the unit effectively to clear blockages. Hydro jetting is safe to use on your pipes. While some pipe cleaning methods may damage the interior of pipes, hydro jetting uses a strong stream of water that does not dig into the pipes. You'll be left with sparkling clean pipes that will leave you 100% satisfied with our work.
If this machine doesn't fix things, you may have bigger issues. If that's the case, we can help you there as well. If you have any questions for us or if you're having some plumbing difficulties, don't hesitate to reach out and give us a call or send us an email. We look forward to hearing from you.
Call S & D Plumbing in Austin, TX today!

Contact Us Today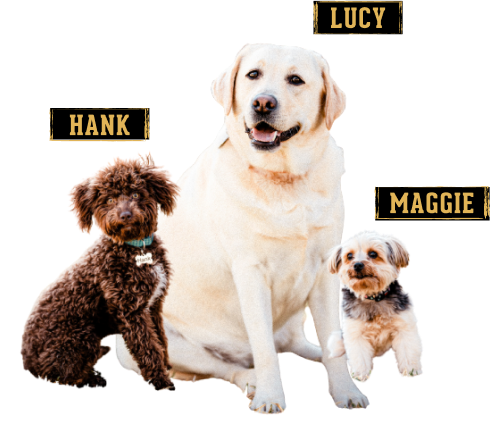 Family-owned & operated is how we roll, Mascots included!
Trust our experts to provide the cost-effective plumbing solutions you need — always backed by a 100% customer satisfaction guarantee!
How We Work
3 Simple Steps To Peace Of Mind
BOOK AN APPOINTMENT
Schedule an appointment with one of our licensed plumbers
PRICING OPTIONS
Our expert plumber will diagnose your issue and provide upfront pricing and multiple service options
EXPERT SERVICE
Sit back and relax as we save the day and deliver renewed confidence in your home