Annual Maintenance On Fixtures
As a homeowner, there are likely many areas of your property that receive your regular attention, but if you are like most property owners, the plumbing system is not one of them.
Your plumbing system, including your pipes, faucets, fixtures, and more, maybe used repeatedly on a daily basis, but you may only call a plumber to your home for assistance when you need repair work completed.
However, there are some valuable benefits that you can enjoy when you schedule maintenance service with a plumber on an annual basis.
More Up-Time
You use your Austin plumbing features and fixtures for everything from bathing and washing your clothes to preparing food and more.
The last thing you may want to deal with is plumbing system downtime, but this is, unfortunately, a consequence of plumbing repair issues in your home.
Many repair issues may require you to turn all of the water off to the entire home or to stop using some features until the repair can be completed.
Annual maintenance is a great way to keep repair issues at bay, and you can easily enjoy more up-time with your Austin system when you schedule service with your plumber today.
Reduce Water Waste
Water waste is a common problem with plumbing repair issues. It can result in higher water bills, and it can be a detriment to the environment.
Even a slowly dripping faucet can make your water bills higher than they need to be. Scheduling maintenance service can reduce the chance of your home developing repair issues that cause water waste, and it can also be used to keep your home's water bills in check.
Fewer Repair Issues
Plumbing repair services can cost a small fortune, and some can even be too expensive for you to pay for without having to take on credit card debt.
Because annual maintenance on your plumbing features can keep your system well-maintained, you may find that you have fewer repair bills to deal with.
More than that, the repair bills that you do have maybe less because the repair issues are minimal rather than severe.
It is easy to overlook the importance of annual plumbing maintenance for your faucets, fixtures, and other features, but now that you are aware of all of the benefits associated with this regular service, you can see that this is a service that your home needs.
Contact a plumber today to schedule service for a time that is convenient for you.
If you haven't had your Austin, TX plumbing system checked out, there's no better time than now to call S & D Plumbing today!

Contact Us Today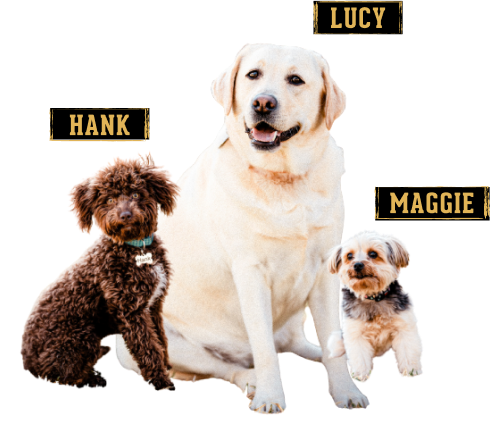 Family-owned & operated is how we roll, Mascots included!
Trust our experts to provide the cost-effective plumbing solutions you need — always backed by a 100% customer satisfaction guarantee!
How We Work
3 Simple Steps To Peace Of Mind
BOOK AN APPOINTMENT
Schedule an appointment with one of our licensed plumbers
PRICING OPTIONS
Our expert plumber will diagnose your issue and provide upfront pricing and multiple service options
EXPERT SERVICE
Sit back and relax as we save the day and deliver renewed confidence in your home