3 Benefits Of Touchless Faucets
Walk into just about any public restroom in the United States and you'll see touchless faucets in the sinks. Restaurants, schools, small businesses, even some residential homes are adapting to touchless sinks. But why are so many businesses and homeowners making the change?
Prevents the Spread of Germs
Did you know your faucet could help you fight the spread of germs? According to Philip Tierno, director of clinical microbiology and immunology at NYU, humans come into contact with over 60,000 germs every single day. Between opening doors, using a TV or video game remote, handling money, and turning on or off lights, we don't really stand a chance at avoiding germs in our day-to-day lives. A touchless faucet removes one source of germs from your daily routine.
Cut Down on Wasted Water
Most touchless faucets you may be familiar with are motion-activated, which means that you need to be within the range of a motion sensor in order for the sink to detect there's anyone there and start the flow of water.
Sometimes this leaves you waving your hands in front of a sink that doesn't seem to register your existence, but despite these awkward moments, motion-activated faucets help you save money on your water bill. According to a study by California State University, Sacramento, facilities that installed touchless faucets reported water savings of up to 70% compared to traditional faucets.
Helps Keep Faucets Clean
Touchless or hands-free faucets also add an aesthetic benefit–because you don't need to touch them to turn them on or off, they stay cleaner for longer than other appliances throughout your home. Whether you're cooking in your kitchen or trying to clean up after a mess, you won't have to transfer any more germs or grime from your hands to your faucet. Plus: less cleaning overall!
Touchless faucets are a great way to save money on your water bill and reduce the grime in your home or business. Contact S & D Plumbing to speak to a member of our team and learn how a new faucet can help improve your quality of life. Contact us online or by phone!

Contact Us Today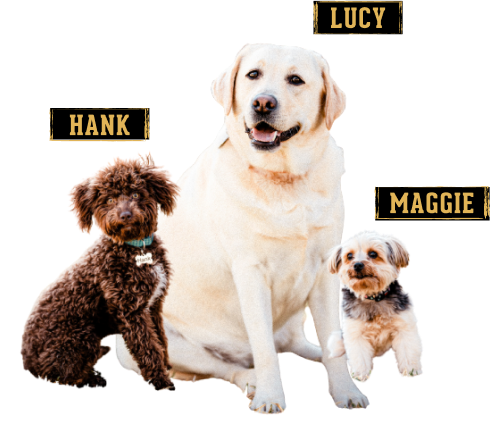 Family-owned & operated is how we roll, Mascots included!
Trust our experts to provide the cost-effective plumbing solutions you need — always backed by a 100% customer satisfaction guarantee!
How We Work
3 Simple Steps To Peace Of Mind
BOOK AN APPOINTMENT
Schedule an appointment with one of our licensed plumbers
PRICING OPTIONS
Our expert plumber will diagnose your issue and provide upfront pricing and multiple service options
EXPERT SERVICE
Sit back and relax as we save the day and deliver renewed confidence in your home