Common Plumbing Issues In The Austin Area
Plumbing problems can be big headaches for businesses and residents of Austin, TX. If you own a home or business, plumbing problems can be particularly frustrating. That's because these issues can often disrupt normal activities. It is important to be aware of common residential or commercial plumbing issues so you can take appropriate steps to avoid them.
Leaks
Faucets can leak. Toilets can leak as well. Cracked pipes, located below the ground, are also a cause of leaks in commercial and residential properties. Leaks are a difficult issue because they can become increasingly worse in severity as time goes on. If you want to prevent damage to your property and avoid the threats of significant water loss, it is critical that you be on the lookout for possible signs of leaks.
Frequent Clogging
Persistent clogs are common in the plumbing world. Having to deal with frequent drain clogs and sluggish drains, can be frustrating. These issues can often indicate bigger plumbing problems as well. In some cases, frequent clogs may be a sign of serious pump problems. Persistent or frequent clogs may also be a sign that septic pumping service is required. You can deal with these issues by hiring the services of professional plumbers.
Hot Water Problems
Hot water issues are common and can be disruptive. Property owners often notice that managing hot water temperatures, especially in business environments, is not an easy task. Some businesses and residential properties have to maintain certain water temperatures to meet the needs of occupants. Professional plumbers know how to maintain the right temperature when to replace thermostats and proper insulation.
Awful Sewer Smells
Awful smells from the sewer can often indicate significant problems in residential and commercial settings. There can be several causes of persistent sewer smells and a plumbing professional can help diagnose and address the matter appropriately.
S & D Plumbing is a highly reputable and reliable plumbing company in Austin, TX. We are well known for providing outstanding plumbing services in Austin and the surrounding areas. No matter your plumbing needs, our team is available and ready to get the job done.
Contact our team for the repairs you need when you need them most.

Contact Us Today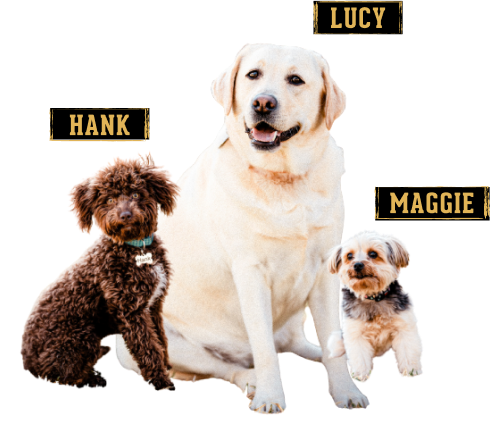 Family-owned & operated is how we roll, Mascots included!
Trust our experts to provide the cost-effective plumbing solutions you need — always backed by a 100% customer satisfaction guarantee!
How We Work
3 Simple Steps To Peace Of Mind
BOOK AN APPOINTMENT
Schedule an appointment with one of our licensed plumbers
PRICING OPTIONS
Our expert plumber will diagnose your issue and provide upfront pricing and multiple service options
EXPERT SERVICE
Sit back and relax as we save the day and deliver renewed confidence in your home