Does My Home Need Drain Cleaning?
Neglecting your drains can lead to inconvenient clogs, and costly repairs from water damage follow backups and overflow. But how do you know if your drains need to be cleaned by professionals?
3 Signs Your Home May Need A Drain Cleaning
There are a lot of small signs that your home may be in need of a drain cleaning. Let's take a moment to look at some of those reasons. If you have any of these things happening in your home, then you should call us immediately and let us help you.
1. Sink Isn't Draining Quickly or Completely
Sinks in both the kitchen and the bathroom that do not drain as quickly or completely may indicate a clog. This can come from food residue and soaps or detergents. Some may think that drain cleaners will do a good enough job to keep drains running smoothly, but many times the residue is further down than the effective range of the average store-bought cleaner.
2. Buildup in the Bathroom
Watch for shower and tub drains that don't drain as quickly as they used to. This can be caused by a buildup of soap residue in the pipe from body wash and shampoos. This buildup can lead to the narrowing of the pipe and subsequently to increases in hair clogs which can make the drain run even slower and eventually fully stop up.
3. Backup in Other Areas of the Home
Washing machines and dishwashers that take longer to drain (or that backflow into nearby sinks or showers) may be a sign of clogs. Just like sinks, tubs, and showers, these drains can start to clog due to detergent and another residue buildup. Even with preventive maintenance, you may find that it's not enough, especially if you wash a lot of clothes that produce lint or fabrics soiled with greasy or oily substances, such as kitchen towels or mechanic's uniforms.
If you are experiencing any of these situations, then don't take chances; give us a call today! S & D Plumbing has been helping homeowners in the greater Austin, TX area keep their drains clean and running great for years. Contact our team today to schedule an appointment.

Contact Us Today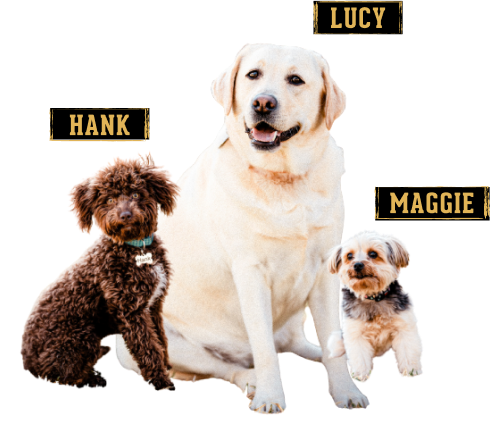 Family-owned & operated is how we roll, Mascots included!
Trust our experts to provide the cost-effective plumbing solutions you need — always backed by a 100% customer satisfaction guarantee!
How We Work
3 Simple Steps To Peace Of Mind
BOOK AN APPOINTMENT
Schedule an appointment with one of our licensed plumbers
PRICING OPTIONS
Our expert plumber will diagnose your issue and provide upfront pricing and multiple service options
EXPERT SERVICE
Sit back and relax as we save the day and deliver renewed confidence in your home