Don't Buy That House Before Doing This One Thing!
Looking To Buy A Home? Get The Plumbing Inspected Before You Do!
Before buying a new home, it's important to check out the property and make sure it's stable. If you are looking to buy a home, you need to know what you're getting yourself into. You never know if there are any underlying problems that have not been addressed before someone decides to sell the house. This can put you in a serious financial blunder and give you headaches along the way. Here are some quality tips to help you out. This is why plumbing inspections are a must.
One of the first things you should do is consult a professional plumber to scope the property. A lot of plumbers do preliminary checks and quotes for free. You may think everything is sound but it may be a bit dormant. You can get a look into how much everything costs with a love check-up. Don't do anything over the phone because the cost can add up upon inspection depending on the severity of the problem. Make sure all of the appliances are updated. If the washing machine is old, you may need a plumber to check it out and see if it's at the standard code of the home. Also, it's wise to get a new washing machine because it will save you tons of money on your electric bill and water bill. Little things can add up in a big way. Make sure your water heater is sound. Any leaks in a water heater can pose huge problems to your home. That could be thousands of dollars spent to replace your items and your carpet! Be very careful to ensure a thorough check is made!
If you have fire sprinklers in your home, make sure they are in proper working order. You never know if a fire breaks out and you are in dire consequences. It's better to be a wet duck than a big piece of grilled chicken. It's also wise to check out the pressure in pipes. There could be hidden leaks that can cause serious damage to the foundation of your home. A good check will certainly save a lot of money before you start to move into the home.
It's basic sense to make sure everything is in proper working order before you decide to move in. As a new homeowner, you want to make the transition period as easy as possible. You already have a change in lifestyle but now you need comfort.
Looking to buy a home in the Austin area? Call S & D Plumbing and get the plumbing inspected before you do!

Contact Us Today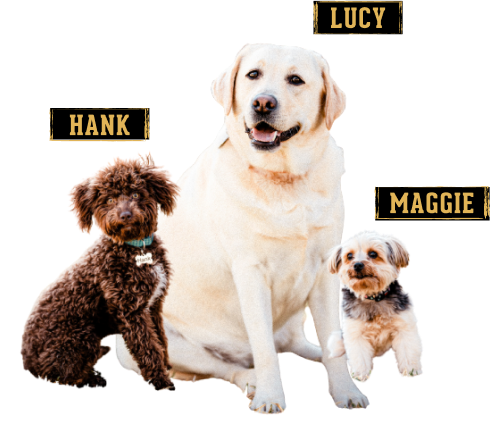 Family-owned & operated is how we roll, Mascots included!
Trust our experts to provide the cost-effective plumbing solutions you need — always backed by a 100% customer satisfaction guarantee!
How We Work
3 Simple Steps To Peace Of Mind
BOOK AN APPOINTMENT
Schedule an appointment with one of our licensed plumbers
PRICING OPTIONS
Our expert plumber will diagnose your issue and provide upfront pricing and multiple service options
EXPERT SERVICE
Sit back and relax as we save the day and deliver renewed confidence in your home