Emergency Plumbing 101
No one wants to face an emergency plumbing situation; however, when it occurs, you want a plumbing company to help you as soon as possible. Plumbing emergencies can happen anytime; however, some of the time they occur in the middle of the night.
Emergency plumbing services are services that are provided by plumbers who come to an emergency situation no matter what time of day or evening the emergency occurs. In most cases, these plumbers are on call.
Advantages of Emergency Plumbing Services
There are many advantages with emergency plumbing services such as being available at any time of the day or night. Another advantage is that this kind of plumbing service is generally well equipped to handle all kinds of plumbing problems. They have the necessary tools to take care of plumbing emergencies.
Other Advantages Of Emergency Plumbing Services
Still another advantage is that emergency plumbing services are usually quite prompt. This can be especially helpful when water damage could be a huge issue.
Of course, emergency plumbing services are often expensive; however, they can save you money in the long run because they can minimize the damage that can occur during an emergency which could lead to a great deal of money.
Most importantly, an emergency plumbing service also offers more security and safety because they implement background checks on their employees.
Things you can do to Prevent Plumbing Emergencies
There are also certain things you can do to prevent plumbing emergencies such as avoid pouring grease, food, or other debris down your kitchen and bathroom drains. In addition, when you notice a leak, take care of it as soon as possible. Keep in mind, a small leak can lead to a damaged pipe and that could quickly turn into an emergency situation.
Scheduling annual maintenance of your home plumbing systems is also recommended. Professional plumbers have extensive knowledge about plumbing and can easily locate hidden leaks behind the floors and walls.
Most importantly, be sure to know how to turn off the water supply of your home.
This is especially important if your pipe breaks and your basement becomes flooded with water. The main water supply should be turned off quickly.
To conclude, plumbing emergencies are clearly emergencies that need to be handled quickly.
When a plumbing emergency occurs, call for and ask for plumbing emergency assistance. In the meantime, do what you can until they get there.
For an Emergency Plumbing job in the Austin area, S & D Plumbing is the company for you! Call S&D and get the experts on it.

Contact Us Today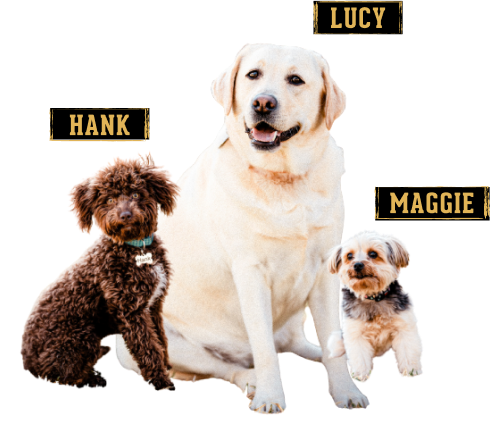 Family-owned & operated is how we roll, Mascots included!
Trust our experts to provide the cost-effective plumbing solutions you need — always backed by a 100% customer satisfaction guarantee!
How We Work
3 Simple Steps To Peace Of Mind
BOOK AN APPOINTMENT
Schedule an appointment with one of our licensed plumbers
PRICING OPTIONS
Our expert plumber will diagnose your issue and provide upfront pricing and multiple service options
EXPERT SERVICE
Sit back and relax as we save the day and deliver renewed confidence in your home