Fixture Replacement And Upgrades For Your Bathroom
Getting upgrades to your bathroom is a process that no one enjoys. However, it is a process that must be done. Wear and tear play a big part in bathrooms eventually needing certain parts to be upgraded and replaced. Tiles, showers, shower curtains, sinks, taps, faucets, and toilets all need replacing from time to time. The same can be said for fixture replacements. Bulbs and fixtures are not going to last forever. If you had a certain setting in your bathroom and fixtures to match it, that may need changing. When you upgrade other parts of the bathroom, upgrading the fixtures is also essential.
Leave the Work to the Experts
While some think that bathroom upgrades are easy and can be done independently, that is a mistake. There are so many intricate things that you might make a mistake with, and that would just end up costing you more money in the long run. The best way to get Austin fixture replacements done is to contact S and D Plumbing. We are a terrific plumbing company, based in Austin, Texas. We have been around for a long time and have a reputation that precedes us. People contact us for bathroom repairs because they know that we will always do a good job and we will do this job for reasonable prices.
Why You Can Count on S & D Plumbing
A lot of plumbing companies charge a lot of money for simple fixture replacements. They will look to make a profit on the price of fixtures and bulbs, as well as charging a lot for labor. We are not like this. At S & D Plumbing we believe that Austin fixture replacements can be done economically. We will charge you for equipment at the same price we buy it and we will give very fair rates for our labor. We find that this creates a level of trust and respect between customers and S & D Plumbing. You will know that our prices are fair and that our work is exemplary, which means you will come back to us in the future when more work is needed.
Getting fixture replacements is a simple procedure. Just give us a call and let us know what type of fixtures and how many you need. If you want, we can inspect your bathroom beforehand to get the exact specifications. Once we have gotten all the equipment, we will drop by and install everything. This process will be painless for you, as we take care of everything at S & D Plumbing.
Contact our professional Austin Plumbers today for all of your fixture installation and repair needs!

Contact Us Today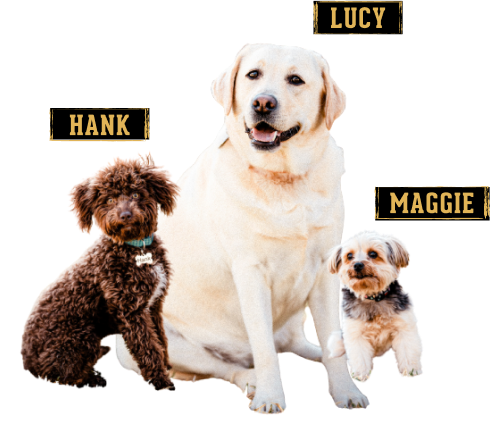 Family-owned & operated is how we roll, Mascots included!
Trust our experts to provide the cost-effective plumbing solutions you need — always backed by a 100% customer satisfaction guarantee!
How We Work
3 Simple Steps To Peace Of Mind
BOOK AN APPOINTMENT
Schedule an appointment with one of our licensed plumbers
PRICING OPTIONS
Our expert plumber will diagnose your issue and provide upfront pricing and multiple service options
EXPERT SERVICE
Sit back and relax as we save the day and deliver renewed confidence in your home