How Often Should I Clean My Drains?
Drains are apt to be clogged here and there during your time in a home. Over years of repeated use drains become stopped up with a variety of materials including hair, grease, food particles, dirt, and other small objects. Even a homeowner who is meticulous about keeping their pipes free-flowing can't avoid all of these substances.
Errant locks of hair can't be fished out, and food residue can easily clog up kitchen sinks just from washing dishes. Liquid drain cleaners can only clean so much, and they may contain chemicals that are unpleasant or have harmful respiratory side effects. While these substances are useful for clearing up small clogs, they do not offer a long-term solution like a professional drain cleaning will.
It is recommended that household drains be professionally cleaned every few years, with more frequent cleaning for areas such as sewer or basement drains. Cleaning should also be performed more often if the plumbing system is especially old, or if there is a large root system near the main sewer line. It is important to know which drains in your home are most susceptible to damages and clogging. With this knowledge, you can be proactive and have specific drain areas in your home focused on when your local Austin, TX plumber has a look.
Why You Need a Professional Plumber
However often, drain cleaning is a task best suited to a professional. Most drain cleaning companies use high-powered water jets to break up and clean out stubborn clogs, without having to resort to potentially harmful and corrosive chemicals. There is also a chance that some chemical cleaners may cause damage to pipes, especially older systems. As with any project, it is important to find a professional to work with. Improper cleaning could potentially result in severe plumbing damage which could add significant costs to the owner.
Have the right Austin, TX plumber help you with your next home plumbing concern. If you need a drain cleaning, repiping or professional pipe repair, S & D Plumbing is ready and waiting! Call to schedule your appointment today!

Contact Us Today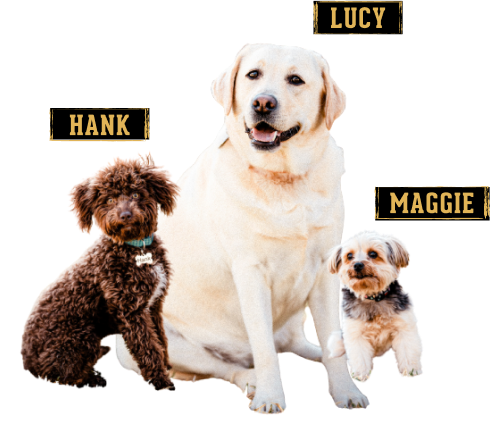 Family-owned & operated is how we roll, Mascots included!
Trust our experts to provide the cost-effective plumbing solutions you need — always backed by a 100% customer satisfaction guarantee!
How We Work
3 Simple Steps To Peace Of Mind
BOOK AN APPOINTMENT
Schedule an appointment with one of our licensed plumbers
PRICING OPTIONS
Our expert plumber will diagnose your issue and provide upfront pricing and multiple service options
EXPERT SERVICE
Sit back and relax as we save the day and deliver renewed confidence in your home