How 2 Simple Plumbing Tests Can Save You Thousands In Repairs
When buying a new home, plumbing is a topic that often gets overlooked by the homebuyer. Most people think about places like the kitchen, the bathrooms, the bedrooms, and the yard, but they forget about what's below the foundation.
If you're buying a new home, there are two different kinds of plumbing tests that you should have performed on your prospective house.
The first is a hydrostatic test. This tests your potable water system or the water line that runs from the city meter up to your house and under the foundation. This test is performed by putting a pressure gauge in your hose bib to ensure there are no dripping faucet issues in the home. We shut the water pressure down at the homeowner shutoff valve and analyze the pressure for leaks for a period of 30 minutes. This is an important test because slab leaks can cost you thousands of dollars in damage.
The next test is a static test. In the video above, I drew a diagram to illustrate how this test works. A static test blocks off the drain system inside the sewer line running to your home by using an inflated test ball to simulate a sewer stoppage. From that point, we fill the drain system leading to all the different rooms in your house to slab level. As with the hydrostatic test, we observe this test for 30 minutes. This test can save you anywhere from $20,000 to $50,000 on drain repairs.
Homes in the Austin area, or that east of Interstate 40, tend to have an expansive foundation due to the amount of clay in the soil. If you have a sewer leak under your house, the more water that leaks out of the foundation, the more the clay in your soil will expand and give you problems.
Another thing to consider when inspecting the plumbing is the age of the home you're buying. If it was built before the 1970s, you're more than likely going to have a cast-iron system, and those really only last about 50 years, depending on the soil type through which they were built.
Finally, if you're having your house leveled, make sure you have a licensed plumber who specializes in testing plumbing systems come out after the foundation is leveled. A lot of foundation companies don't tell you that your lifetime warranty depends on the static test holding. If you don't have it fixed, you're guaranteed to have foundation issues in the near future.
Make sure you know what you're getting yourself into when buying a new home. If you have any questions about these tests or would like to schedule a plumbing repair service, please give us a call or shoot us an email. We'd be happy to help you!
Call S & D Plumbing in Austin, TX today!

Contact Us Today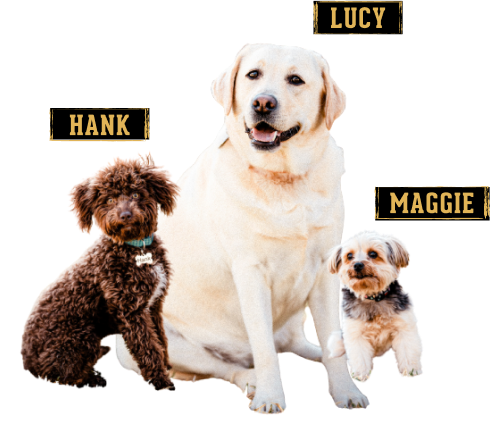 Family-owned & operated is how we roll, Mascots included!
Trust our experts to provide the cost-effective plumbing solutions you need — always backed by a 100% customer satisfaction guarantee!
How We Work
3 Simple Steps To Peace Of Mind
BOOK AN APPOINTMENT
Schedule an appointment with one of our licensed plumbers
PRICING OPTIONS
Our expert plumber will diagnose your issue and provide upfront pricing and multiple service options
EXPERT SERVICE
Sit back and relax as we save the day and deliver renewed confidence in your home