How To Extend The Life Of Your Piping System
A healthy plumbing system keeps a home's water supply operating smoothly. Strong pipes and good water flow will help to avoid problems and costly repair fees.
If you have been taking your plumbing system and pipework for granted, this is a good time to think about the ways in which you can extend the life of your home plumbing.
With minimal effort and cost, you can keep your water supply system in great shape for years to come.
Inspect the Plumbing Fixtures
Once a year, or sooner if symptoms appear, walk through your home and examine the plumbing system and pipes. Make sure everything is working properly. Check for leaks, drips, or spots that may indicate a problem.
The scent or appearance of mold or mildew may require a closer look. Don't forget the outdoor faucets and ensure they are not dripping or broken. A faucet handle that is stripped may open too easily, leak, or not close tightly, so check it to find out.
Replace Rusted or Worn Parts
Look for evidence of rust, mold, corrosion, or breakage. If you see it in small or replaceable parts that can be easily repaired, get the parts and install them correctly to make sure they fit properly and won't leak.
You will also need the proper tools. If you are not sure about how to make even small repairs, call a plumber for help. It is better to do it right and avoid expensive repairs later.
Avoid Damaging the Drains and Pipes
Remind family members, and if necessary, the guests as well, not to flush large or unsuitable items in the toilet or down the drain. The wrong items can cause a blockage, which could lead to a toilet or drain overflow and extensive damage.
It can result in a very expensive repair if you happen to be away from home when the water finally backwashes onto the floor. Then you may have to repair flooring as well as plumbing fixtures.
Also, be sure the pipes are warm enough in the winter. Frozen pipes can burst and cause heavy damage to walls, floors, and pipes, leading to a huge repair bill that can raise your home insurance premiums.
Some people wrap their pipes in warm blankets or turn up the thermostat to keep the building warm enough to prevent freezing.
Caring for the plumbing system is vital to make it last.
Want to extend the life of your Austin home piping system? Call S & D Plumbing today to find out ways to extend the life of your pipes.

Contact Us Today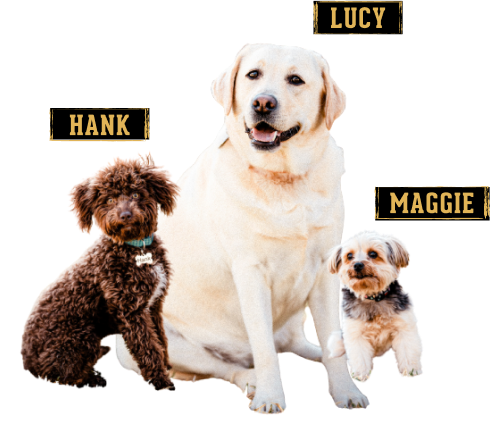 Family-owned & operated is how we roll, Mascots included!
Trust our experts to provide the cost-effective plumbing solutions you need — always backed by a 100% customer satisfaction guarantee!
How We Work
3 Simple Steps To Peace Of Mind
BOOK AN APPOINTMENT
Schedule an appointment with one of our licensed plumbers
PRICING OPTIONS
Our expert plumber will diagnose your issue and provide upfront pricing and multiple service options
EXPERT SERVICE
Sit back and relax as we save the day and deliver renewed confidence in your home