How To Fix A Home's Most Common Plumbing Problems
Keeping your home in good working order means knowing when to DIY and when to call the pros. If you're ever concerned about fixing a problem yourself, call for assistance from trained technicians immediately.
1. No Hot Water
No hot water? This could be caused by your water heater losing power or the power tripping. First, check if the water heater circuit breaker has tripped. If it has, turn it back on, and the heater should work again.
Another reason you could be out of hot water is if your water heater is sized incorrectly for your home. Having a tank that is too small for your family's needs will make the hot water run out faster. If you need to upgrade your system, consider a tankless water heater that heats water as you need it!
2. Dripping Faucets
A constantly dripping faucet isn't just annoying — it's wasteful. Not only are you wasting water, but you're also wasting money and energy as well! Any leak no matter how large or small has the added danger of leading to water damage if left unattended. Plus, the constant sound of water hitting the sink is just annoying.
With time and general wear and tear, the rubber washers that control the stream of water inside your faucet wear out and allow water to leak through. To fix a dripping faucet issue, you'll need to replace these.
3. Slow Draining Sinks and Bathtubs
Slow draining sinks and bathrooms are likely the cause of a blockage in the plumbing, which means you can easily remedy this issue yourself. Some options to fix a slow draining drain include:
Using a plunger to clear the blockage
Using a mixture of baking soda and vinegar
Remove the drain stopper and use a plumber's snake
Preventing plumbing problems by stopping hair, heavy oils, lotions, and other debris from falling into drains is the easiest way to protect your drains. If all else fails, call in the professionals as you could have a more serious problem somewhere deep in your plumbing system.
Got plumbing problems? Contact S & D Plumbing today to speak to a member of our team and schedule an appointment!

Contact Us Today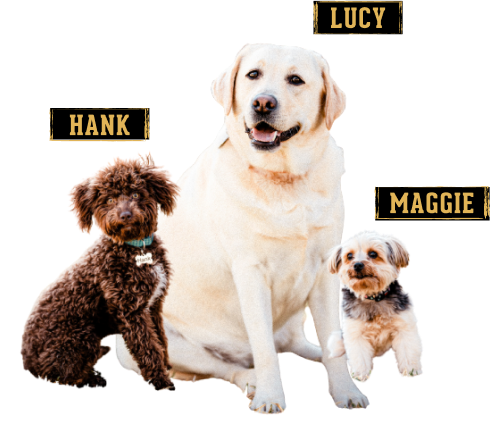 Family-owned & operated is how we roll, Mascots included!
Trust our experts to provide the cost-effective plumbing solutions you need — always backed by a 100% customer satisfaction guarantee!
How We Work
3 Simple Steps To Peace Of Mind
BOOK AN APPOINTMENT
Schedule an appointment with one of our licensed plumbers
PRICING OPTIONS
Our expert plumber will diagnose your issue and provide upfront pricing and multiple service options
EXPERT SERVICE
Sit back and relax as we save the day and deliver renewed confidence in your home