How To Make Sure You're Hiring The Right Plumber
There comes a time when everyone is in need of a good plumber. No matter what the situation is, a great and reliable plumber can solve hundreds of plumbing issues in your home and do so properly and safely. Wondering what you should look for when hiring a plumber? Don't just hire anyone. Consider these tips:
Check for a plumbing license: There are plenty of people out there pretending to be certified plumbers who know what they're doing. However, many of them are illegal plumbers who don't have a license to be doing what they're doing. They can cause damage to your home and your bank account. Don't risk hiring a plumber without checking for a plumbing license first.
Read online reviews: You can search the name of a plumber up and see what others have to say about them. This is a great way to gain good information on the quality of work they do. Never hire a plumber without knowing their past experience and how good they really are, according to others.
Compare their prices to other plumber's quotes: It's a scary fact, but many plumbers overprice their services. To be sure you're not getting scammed or paying too much, check around for other plumbing service prices and see what they offer. Compare it to the price you find.
Ask how long they've been a plumber for You might want to get a plumber that has been doing their job for a while and knows the in's and out's of it, especially if you have a serious issue. Ask how long they have been in the business and you'll make able to grasp an understanding of the type of experience they have. You can also check their websites for services and experience information.
Plumbers can save your home – but it's crucial you find the right ones. Consider these tips and you'll surely find a great, affordable plumber. Are you looking for a residential plumber in the Austin area? Contact S & D Plumbing and schedule a service call today!

Contact Us Today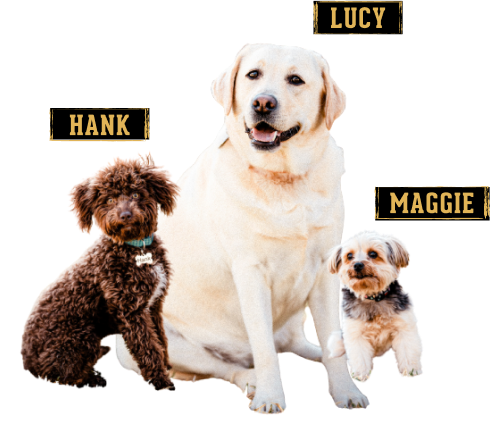 Family-owned & operated is how we roll, Mascots included!
Trust our experts to provide the cost-effective plumbing solutions you need — always backed by a 100% customer satisfaction guarantee!
How We Work
3 Simple Steps To Peace Of Mind
BOOK AN APPOINTMENT
Schedule an appointment with one of our licensed plumbers
PRICING OPTIONS
Our expert plumber will diagnose your issue and provide upfront pricing and multiple service options
EXPERT SERVICE
Sit back and relax as we save the day and deliver renewed confidence in your home