It's Time To Replace These 4 Bathroom Products
Your bathroom is your own private sanctuary for cleanliness and self-care. However, certain items may be defeating the purpose of your hygienic routines. Take stock of the following products to ensure they're not contributing to mold, mildew, and the spread of bacteria.
It'd also be wise to assess how much water you're using while you're at it.
Bath Mat
Other than your wet, clean feet, your bath mat doesn't see a whole lot of activity. That doesn't mean you should neglect this essential bathroom accessory.
Your bath mat absorbs a lot of water as you towel off, which makes it susceptible to mildew. It also harbors a fair amount of germs. Wash it once a week. Replace it every couple of years.
You may even consider changing out your tired old shaggy rug with a bath mat made of diatomite. This stone-like material is super absorbent and more resistant to mold.
ToothBrush
There is a reason your dentist gives a new toothbrush every visit — you need to replace it on a regular. But don't wait until your next appointment!
Your toothbrush can only handle so much before the bristles begin to break down and become less effective at removing plaque. The bristles also develop fungus and bacteria…so your mouth will be truly clean even after a thorough brushing.
That's why the American Dental Association recommends replacing your toothbrush every three months. You should also get a new toothbrush after every cold or illness so that you don't risk reinfection.
Shower Curtain
Your vinyl shower curtain has the crucial job of keeping water where it belongs. Because it's exposed to so much moisture, its lifespan is limited. Fungus, mold, and bacteria can become trapped in the folds even if you're diligent about using the shower cleaner spray.
Wash the curtain in a gentle cycle with mild detergent every couple of weeks. A good vinyl or synthetic shower curtain should last a year or longer before it begins looking dingy.
Plumbing Fixtures
It might be time to replace your old dripping faucet, showerhead, and toilet. Like everything else in your bathroom, these items have a lifespan. Even if they're functioning fine, you could probably benefit from more water-efficient upgrades.
Plumbing fixtures with the WaterSense label are certified to use significantly less water than conventional fixtures.
WaterSense showerheads use only 2 gallons per minute (GPM), compared to standard showerheads that use at least 2.5 GPM. That saves the average family about 2,700 gallons a year!
Your conventional commode uses about 2 gallons per flush. A low-flow toilet uses about 1.3 gallons or less. That will save you about 13,000 gallons a year—a small swimming pool in other words!
Changing out your old bathroom faucet with a WaterSense model will save about 700 gallons a year.
Bottom line: Replacing your bathroom essentials, such as your toothbrush and shower curtain, is a simple task you can handle yourself. Plumbing upgrades, however, will require the skills of a professional. Talk with the pros at S & D Plumbing about how to make your bathroom more efficient. To schedule an appointment, call us today.

Contact Us Today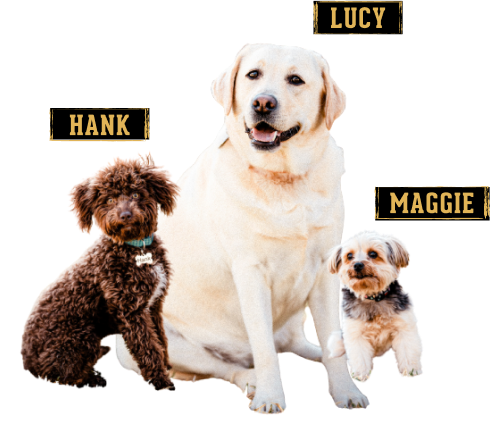 Family-owned & operated is how we roll, Mascots included!
Trust our experts to provide the cost-effective plumbing solutions you need — always backed by a 100% customer satisfaction guarantee!
How We Work
3 Simple Steps To Peace Of Mind
BOOK AN APPOINTMENT
Schedule an appointment with one of our licensed plumbers
PRICING OPTIONS
Our expert plumber will diagnose your issue and provide upfront pricing and multiple service options
EXPERT SERVICE
Sit back and relax as we save the day and deliver renewed confidence in your home