5 Kitchen Remodeling Ideas For Your Home
Turning Your Kitchen Into A Family Cafe
Kitchen remodeling ideas for your Austin home help you update the space to a new look that you can be happy with.
You spend more time in your kitchen than practically any other room, and you must upgrade the room every few years.
Your family will enjoy your kitchen if you turn the room into a new area, and this article explores a few ways to transform the room into a new space. Follow these steps to turn your kitchen into a family new area.
#1: Change the Walls and Cabinet Doors
The walls and cabinets doors are the face of your kitchen. The color and texture of the doors and walls will give everyone an idea of the style of the room.
You must create an environment that completely unique to your kitchen, and you must update the colors to something a bit lighter.
Lighter walls, pastel colors, and light woods on your cabinets will make the room look like a private café.
#2: Change the Flooring
The flooring in a small café is often made of tiles, light hardwoods or a gentle carpet. You must choose a flooring style that matches the rest of your Austin home, and the flooring must be easy to care for.
Changing the flooring in your kitchen will help evoke images of a lovely café in the south of France, and your kitchen café will become the focal point of your home.
#3: Change the Sink and Counters
The sink and countertops must be altered to match your new theme. You may install a brand new sink that is part of your counter, or you can install a farm sink that offers enough room for all your pots and pans.
A new sink can be made of hammered copper, or the sink can be made from a smooth marble.
Coordinating your counters and sink will help match the styling in the rest of the room. The sink must be the right color, and the counter must be a light color to match the room.
You are creating a space where people will visit to eat with you, and the countertop can extend to create a small bar area.
The five options here will turn your home into a kitchen café that allows you to host all your guests in comfort and style. Add some café curtains to the window, and you may have people over every day to enjoy your cooking.
Your kitchen is a central part of your family life, so make it beautiful. Call S & D Plumbing to transform the look of your Austin, TX home with unique kitchen remodeling ideas.

Contact Us Today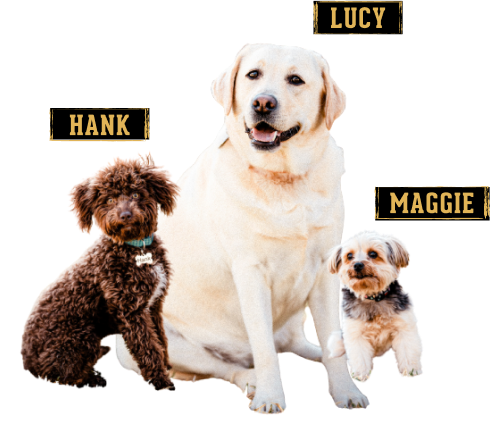 Family-owned & operated is how we roll, Mascots included!
Trust our experts to provide the cost-effective plumbing solutions you need — always backed by a 100% customer satisfaction guarantee!
How We Work
3 Simple Steps To Peace Of Mind
BOOK AN APPOINTMENT
Schedule an appointment with one of our licensed plumbers
PRICING OPTIONS
Our expert plumber will diagnose your issue and provide upfront pricing and multiple service options
EXPERT SERVICE
Sit back and relax as we save the day and deliver renewed confidence in your home