Most Common Plumbing Mistakes
If you are able to avoid making these plumbing mistakes, then you should be in the clear with most DIY projects you work on. Keep reading to learn more!
Using Drain Cleaners
We've talked in detail about the dangers of using chemical drain cleaners before on our blog, but here's another friendly reminder. Avoid using chemical drain cleaners when you can. They are incredibly corrosive and will lead to damaged pipes in the long run, especially if you frequently use them. Instead, try using a sink plunger, a drain snake, and if all else fails, call a professional.
Leaving the Water On
We don't just mean letting the faucet run while you brush your teeth, although this is a big mistake too. A lot of DIY-ers make the mistake of not turning the main water supply off before working on their plumbing project. What does this mean? It means that when you remove that pipe that you're trying to replace, you're going to have a rush of water spray out and make a pool all over your bathroom.
Not Having the Right Tools
You might think that plumbing is the easiest job in the world, it's almost like legos but for adults, right? Well, you would be sadly mistaken and disappointed the first time you worked on your DIY project. There are many reasons why plumbers make their jobs look easy. One factor is their education and training sessions. They have sat through hours upon hours of training to get to the place they're in now.
Another factor that plays a large role in this is their toolbox. They have every tool that they could need with them for every job and couple with their expertise on how to use those tools; their jobs look like a piece of cake.
If you have found yourself in a sticky situation with your plumbing and have done all you can to fix it yourself, then it might be time to call in the experts. No matter what the issue is, we're here to help at S & D Plumbing.

Contact Us Today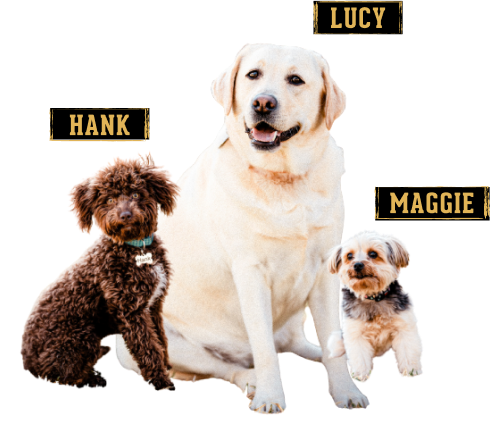 Family-owned & operated is how we roll, Mascots included!
Trust our experts to provide the cost-effective plumbing solutions you need — always backed by a 100% customer satisfaction guarantee!
How We Work
3 Simple Steps To Peace Of Mind
BOOK AN APPOINTMENT
Schedule an appointment with one of our licensed plumbers
PRICING OPTIONS
Our expert plumber will diagnose your issue and provide upfront pricing and multiple service options
EXPERT SERVICE
Sit back and relax as we save the day and deliver renewed confidence in your home