Plumbing Lessons For Beginners
If you're a new homeowner, it's essential to take the time to get familiar with your plumbing system. After all, you never know when you may encounter an unexpected problem. Here are a few important plumbing lessons every beginner should start with:
Locate Your Home's Main Shut-Off Valve
Every family member needs to know the location of your home's main water shut-off valve. In the event of a plumbing emergency or a natural disaster, you'll need to turn off the water to your home. It doesn't take long for a burst pipe or sewage backup to cause extensive property damage.
You'll likely find the main shut-off valve in your home's crawl space along the wall or near an outside faucet. Once you locate the shut-off valve, simply turn it clockwise. If you are having trouble locating this feature, don't hesitate to call the local utility company or a licensed plumber.
Never Use Chemical Drain Cleaners
There's a good chance you'll experience a clogged drain at some point. However, never make the mistake of using chemical drain cleaners. Although these store-bought products may seem convenient, they contain hydrochloric acid. This abrasive chemical can eat away your pipes from the inside.
Chemical drain cleaners can also ruin a home's underground septic tank. Even if your home's wastewater flows to the city's treatment facility, the toxins can be released back into local waterways. This is bad news for the environment. When dealing with a clog, the best approach is to call a professional. Drain snaking and hydro-jetting enable the professionals to effectively clear any built-up grime from your plumbing.
Get a Plunger
A plunger is an important household tool that helps you to clear blockages. There are generally three main types of plungers:
Flat plunger: Featuring a straight handle with a rubber cup at the end, flat plungers are ideal for sinks and bathtubs.
Flange plunger: This is best for unclogging a toilet. Its unique rubber flange helps create powerful suction.
Taze plunger: This type of plunger features a steel rod connected to a small disk and can remove more serious clogs. However, they are typically not recommended for use by do-it-yourselfers.
Have a Reliable Plumber on Speed Dial
When faced with a plumbing emergency, you need to know who to call as soon as possible! Rely on S & D Plumbing for quality repairs and routine maintenance. To schedule your appointment, call today.

Contact Us Today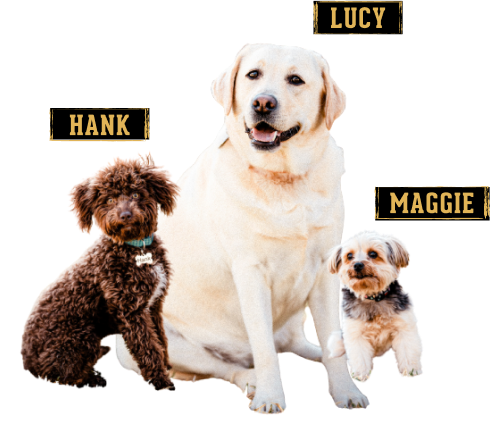 Family-owned & operated is how we roll, Mascots included!
Trust our experts to provide the cost-effective plumbing solutions you need — always backed by a 100% customer satisfaction guarantee!
How We Work
3 Simple Steps To Peace Of Mind
BOOK AN APPOINTMENT
Schedule an appointment with one of our licensed plumbers
PRICING OPTIONS
Our expert plumber will diagnose your issue and provide upfront pricing and multiple service options
EXPERT SERVICE
Sit back and relax as we save the day and deliver renewed confidence in your home