5 Reasons To Get A Water Filtration System
Bottled water has become such a staple of our daily lives over the past 20 plus years that we often forget that there are other options for obtaining clean, great-tasting water. This article outlines the five best reasons to consider a water filtration system.
Contaminants
Despite the amount of treated water that goes through, there are still contaminants present. The EPA allows for what is considered safe levels of things like lead, chlorine, arsenic, and pesticides. Depending on your water source (well water or city water sources), these contaminants can be higher or lower, but all must stay below-mandated guidelines. The hard truth is that tap water does contain contaminants, however, the use of a water filtration system will dramatically decrease the levels before they get inside you or your family.
Medical Issues
There are cases where safe levels of unfiltered chemicals, like chlorine, can cause rashes or other allergic responses. Unfortunately, the threats in our water are not only chemical, there are also biological contaminants. Microbial invaders in the form of cryptosporidium, parasites, bacteria, and viral intruders can make their way into your tap water. Healthy individuals may not notice a problem, but for those with health issues, pregnant women and babies, these issues can have a detrimental effect on daily health. This is why there are specialized filters that remove these types of health threats.
Saving Money
As we stated earlier, bottled water has become a staple of the American home. We may not realize how much money we spend on bottled water over the course of a year. When you calculate the yearly cost of bottled water compared to a good water filtration system, the cost savings may surprise you.
Taste
If you compare filtered water to tap water, there is a distinct difference in taste. Once most of the contaminants and particulates are removed, you are left with an unmistakable improvement to the water. Filtered water just tastes cleaner and is noticeably clearer to the naked eye.
S & D Plumbing has professionals that are dedicated to helping you get safer, cleaner water with many options for water filtration systems. Call today for help with all your plumbing issues and to ask about what type of filtration system is best for you.

Contact Us Today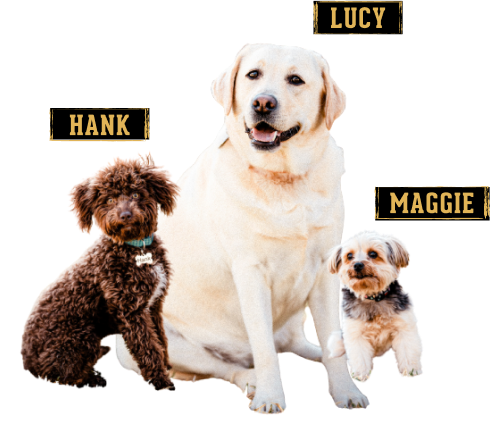 Family-owned & operated is how we roll, Mascots included!
Trust our experts to provide the cost-effective plumbing solutions you need — always backed by a 100% customer satisfaction guarantee!
How We Work
3 Simple Steps To Peace Of Mind
BOOK AN APPOINTMENT
Schedule an appointment with one of our licensed plumbers
PRICING OPTIONS
Our expert plumber will diagnose your issue and provide upfront pricing and multiple service options
EXPERT SERVICE
Sit back and relax as we save the day and deliver renewed confidence in your home