Reasons Why Remodeling Your Bathroom Is A Great Investment
Thinking About Remodeling Your Bathroom? Here are A Few Good Reasons Why You Should!
A lot of people contemplate remodeling their bathroom because it is not very pretty or they are tired of tripping over the wastebasket or similar reasons. Some of those reasons may seem a bit frivolous. But they aren't. Here are the reasons why:
Added Value
Remodeling your bathroom can add value in the sense of making it better meet your needs in the here and now. But it can also add value in terms of home resale value. Because if you find it annoying to constantly trip over the wastebasket, so will other people, including potential buyers should you sell your house.
In fact, bathroom remodels have one of the best track records for improving the resale value of a residential property. Some remodeling decisions should only be pursued if you intend to live there for many years to come, but bathroom remodels can make financial sense, even if you intend to move in the not-too-distant future because, when handled right, they can add more dollar value than they cost. This is not equally true for all types of remodeling jobs.
Safety
Upgrading your bathroom can improve its safety in a number of ways. Some of those ways require the expertise of a professional plumber in order to be properly implemented. For example, you can make it less likely that you will be scalded by hot water. You can also make it less likely that you will slip and fall on wet surfaces. But even if you just make it less likely that you will trip over the wastebasket, that represents a real and meaningful improvement in the safety of what is typically a small space with high use.
Because bathrooms are something you use multiple times per day, every single day and they involve a lot of water, safety is a much bigger issue for bathrooms than for many other rooms in the house. Household falls occur much more often in bathrooms than in most other rooms of the house.
Efficiency
Remodeling your bathroom can improve its efficiency in two ways: It can make the use of the space more efficient, but it can also allow you to upgrade the fixtures to modern designs with built-in enhanced water efficiency. This can help you lower your hot water bill without necessarily changing your showering habits or other habits.
Looking to remodel the bathroom in your Austin home? Call S & D Plumbing and let us make your vision a reality!

Contact Us Today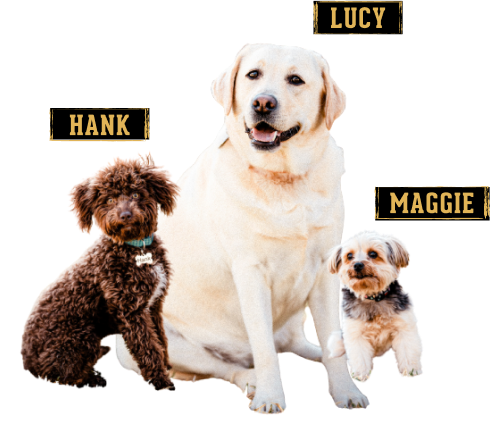 Family-owned & operated is how we roll, Mascots included!
Trust our experts to provide the cost-effective plumbing solutions you need — always backed by a 100% customer satisfaction guarantee!
How We Work
3 Simple Steps To Peace Of Mind
BOOK AN APPOINTMENT
Schedule an appointment with one of our licensed plumbers
PRICING OPTIONS
Our expert plumber will diagnose your issue and provide upfront pricing and multiple service options
EXPERT SERVICE
Sit back and relax as we save the day and deliver renewed confidence in your home