Plumber Recommended Methods For Fixing A Leaky Faucet
Leaky Faucet? Call a Plumber
Leaky faucets can seem like torture. The constant sound of dripping water is also a reminder of how much water is being wasted and how much the cost of wasted water can be. It's not a good idea to try to fix a leaky faucet in your Austin home without professional help.
Today's faucets are far more complex than those "hot" and "cold" double faucets found on older sinks. Single lever faucets are notoriously problematic once they begin to age.
The problems may begin with a slight drip and end up with constant dripping. Don't forget that constantly dripping water takes its toll on your drains through excessive wear. When you have a leaky faucet the plumber recommended method for fixing it is to contact a licensed, experienced plumber.
End Siege of Leaky Faucets 
There is nothing quite so comforting as relief from the siege of leaky faucets. A plumber can get to the root of the problem using state-of-the-art equipment and resolve the issue effectively and efficiently. Often, leaky faucets are a result of constant use in the kitchen and bathroom.
Leaky Faucet Suspects
Generally, there are several suspects that may be the cause of leaky kitchen faucets. In single lever kitchen faucets, the parts include several parts that tend to wear. These include the spout nut, escutcheon, fiber washer, seat to name a few. In minor plumbing repairs, a worn spout nut or fiber washer may require replacing.
A plumbing expert determines the specific parts causing the problem and replaces them. Plumbers are trained to repair leaky faucets by following specified repair procedures. DIY methods don't work due to a lack of training in repair procedures. Most individuals know it is important to turn off the water at its source before repairs can begin. Beyond that, the repair process for the untrained individual can create unnecessary problems.
Preventing Leaky Faucets the Simple Way
Your licensed Austin plumbing expert can help prevent future leaks in faucets throughout the home. It is as simple as requesting a regular plumbing inspection annually. Through these inspections, many potential problems are avoided in faucets throughout the home. Prevention is more cost-effective than repairs. Your plumbing can assess the actual wear on faucets and determine whether or not they should be replaced or whether the repairs required are minor.
Don't wait until a leaky faucet becomes a major repair. For top-quality services in your Austin, TX home, call S & D Plumbing. You'll be glad you did.

Contact Us Today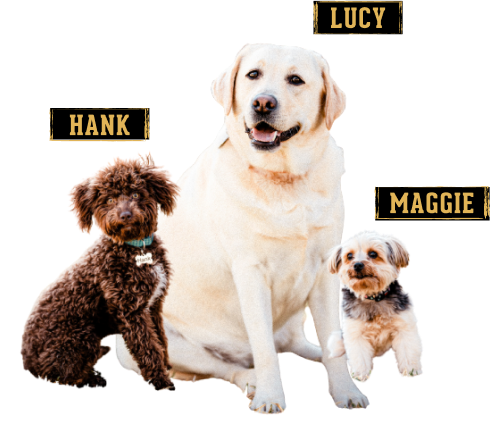 Family-owned & operated is how we roll, Mascots included!
Trust our experts to provide the cost-effective plumbing solutions you need — always backed by a 100% customer satisfaction guarantee!
How We Work
3 Simple Steps To Peace Of Mind
BOOK AN APPOINTMENT
Schedule an appointment with one of our licensed plumbers
PRICING OPTIONS
Our expert plumber will diagnose your issue and provide upfront pricing and multiple service options
EXPERT SERVICE
Sit back and relax as we save the day and deliver renewed confidence in your home