Plumber Recommended Techniques For Unclogging A Sink
The plumbing in your Austin, TX home has important jobs to do such as delivering clean, fresh water to your home. Appliances such as washing machines, dishwashers, toilets, and water heaters are known to cause water damage when they fail. A good plumber should be called to your home for serious plumbing issues
How to Unclog a Sink
A snake is a plumber's tool that is used in bathtubs and sinks to remove debris. Slow and clogged drains are no match for this tool. If you have a sink that is stopped up, a quick call to your plumber will get rid of the problem. The most common reason for slow drains is hair or debris in the line. A plumber's snake can get rid of this common problem.
Common Plumbing Issues
Plumbing pipes that burst affect over 250,000 homes each year. Pipes are in danger of freezing when the temperatures fall below zero for several days. Wrapping exposed pipes is a great way to prevent pipes from freezing. Another common plumbing issue is leaky faucets. You waste thousands of gallons of water without immediate repair.
It is always best to have the number of a good plumber in a convenient place. Many homeowners try to fix plumbing issues on their own and end up having to call a plumber. Hot water that leaks are also a major plumbing issue. If your hot water heater is more than 15 years old, then you should consider replacing it.
The latest technology advances introduce water heaters that are more efficient and waste less energy. There are also new regulations for water heaters for newer homes. A clogged toilet is another common plumbing issue that demands immediate attention. Many people do not realize that flushing items down the toilet will cause problems.
Biodegradable wipes should never be flushed in your toilet. Small kids in the home can spell disaster with your toilet. They frequently place toys and other items in the toilet and are flushed away by accident.
How to Find a Plumber
Finding a good plumber in Austin is not an easy thing to do. The risks of choosing the wrong plumber include poor workmanship, damage to your home, and paying too much money. The first step in finding a good plumber is to ensure they are licensed. Choose a company that you can read online reviews from other customers. You can also ask people you know for a referral.
Unclogging a sink is a job for the pros. Call S & D Plumbing for plumbing service in your Austin, TX home!

Contact Us Today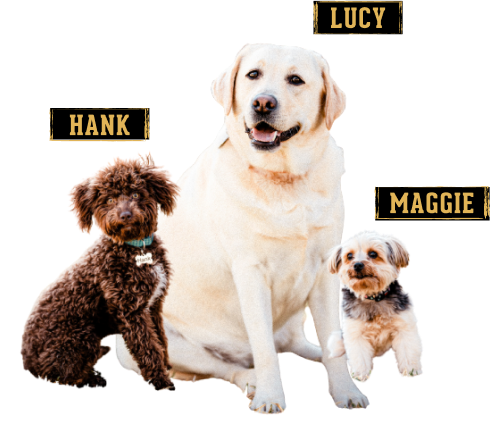 Family-owned & operated is how we roll, Mascots included!
Trust our experts to provide the cost-effective plumbing solutions you need — always backed by a 100% customer satisfaction guarantee!
How We Work
3 Simple Steps To Peace Of Mind
BOOK AN APPOINTMENT
Schedule an appointment with one of our licensed plumbers
PRICING OPTIONS
Our expert plumber will diagnose your issue and provide upfront pricing and multiple service options
EXPERT SERVICE
Sit back and relax as we save the day and deliver renewed confidence in your home