Selecting A Toilet For Your Bathroom Remodeling Project
An important step with bathroom remodeling in Austin is to decide on what type of toilet to buy. You can keep the one you have, but in most cases, this is the one fixture that needs to be replaced during remodeling. You may want to consider a new sink and shower, but often new tiling for the shower and tub area will be enough to upgrade the look and feel of the bathroom. New cabinets or a new surface area can be sufficient for the sink area. There is really no way to make the toilet area more appealing other than to replace it.
There are several things to consider before buying a new toilet for your remodeling project and you may want to consult with an Austin plumber before deciding what is best for your new bathroom.
Rough-In Distance
You should always consult with a plumber before you buy a new toilet to make sure it can be installed in your bathroom. There is what is called a "rough-in" distance. This is the distance from the wall to the drain opening. A plumber can quickly tell you what specification you are looking for in a toilet. The bowl on the toilet can vary in length, so if you have a small bathroom, you need to take this into account.
Style
In general, there are three basic styles of toilets to choose from:
There is the traditional two-piece design that consists of a separate tank.
There is also a single-piece toilet in which the tank is a part of the toilet and therefore has no connections. One-piece units are more expensive than the traditional two-piece designs but are much easier to clean.
The third style of toilets is wall hung toilets. They are the most expensive and can be installed directly into the wall. They are the most aesthetically pleasing and would likely be the best choice for a newly remodeled bathroom. This type of toilet cannot be installed in every bathroom, so consult a professional plumber before buying one.
Flushing Technology
Another important attribute of a toilet is flushing technology. There are now choices available that can save you money on your water bill. This is especially important for families that will inevitably flush many times each day. If you have seen water-saving toilets in the past, you probably were not impressed. Low flow toilets would often not be able to flush properly with the result being a clogged toilet. Today's technology is greatly improved. There are even designs that allow you to choose the amount of water to use when flushing by the push of a button.
Contact our expert plumbers at S & D Plumbing for your toilet installation needs.

Contact Us Today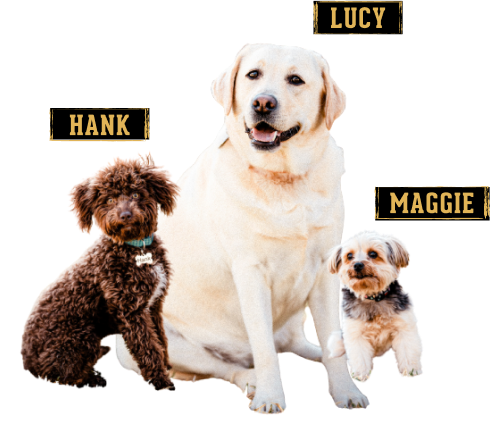 Family-owned & operated is how we roll, Mascots included!
Trust our experts to provide the cost-effective plumbing solutions you need — always backed by a 100% customer satisfaction guarantee!
How We Work
3 Simple Steps To Peace Of Mind
BOOK AN APPOINTMENT
Schedule an appointment with one of our licensed plumbers
PRICING OPTIONS
Our expert plumber will diagnose your issue and provide upfront pricing and multiple service options
EXPERT SERVICE
Sit back and relax as we save the day and deliver renewed confidence in your home