Signs You Have A Hidden Water Leak
There are many signs that might appear in and around your Austin home that could be a signal that you have a water leak.
Water leaks can lead to very serious problems so you should be aware of any signs that lurk around your home.
Walls, Floors, and Ceilings
Your walls, floor, and ceiling can show signs of a water leak. Sometimes there can be a water leak without causing a wet spot on the walls or ceiling.
A water leak might appear only as blistered paint on the wall or ceiling. Other signs of a water leak are re-occurring mold, mildew, or warped or stained walls or floors.
If the planks of your wood floors have a slight curl upward at the edges or a slight cup shape, you may have a leak.
Sometimes water leaks are intermittent so what appears to be an old leak, may re-occur if not fixed properly. If you see any of these signs of a leak, you should call us to perform a leak test
Mildew Smell in the Home
Sometimes a bad smell can be a sign of a water leak because water from a leak can collect and start to smell musty. If you notice a persistent smell, please give us a call so we to find out for you if you have a leak.
Water Meter Too High
Your water meter can give you signs that you might have a leak. Check with your water utility to see if your water meter has a leak detecting device.
This is a very sensitive device that can easily detect even a very small amount of flow that would indicate a leak during a time when you know water is not being used in your Austin home. Even if your meter does not have a leak detecting device, your meter can still help you see if you have a leak.
Your meter probably has a sweep hand like a second hand on a clock. Try this test. Make a note of where the sweep hand is positioned on the dial.
Make sure no one uses any water for an hour or two. Take another look at the sweep hand. If the sweep hand has moved at all, you have a leak. You should call us so we can fix your leak.
Another sign you might have a leak in your water usage, as shown on your bill, has increased without any known explanation.
Don't be submerged by the water in your Austin, TX home. Call S&D Plumbing today, and get that water leak fixed now!

Contact Us Today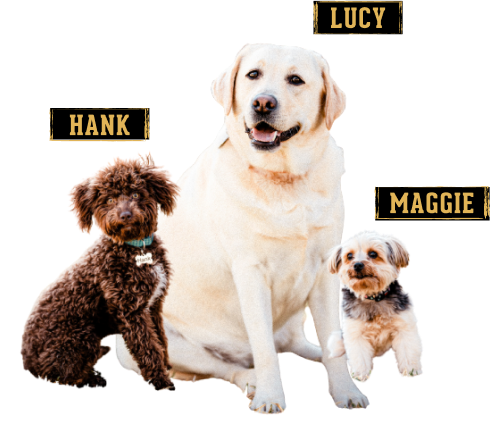 Family-owned & operated is how we roll, Mascots included!
Trust our experts to provide the cost-effective plumbing solutions you need — always backed by a 100% customer satisfaction guarantee!
How We Work
3 Simple Steps To Peace Of Mind
BOOK AN APPOINTMENT
Schedule an appointment with one of our licensed plumbers
PRICING OPTIONS
Our expert plumber will diagnose your issue and provide upfront pricing and multiple service options
EXPERT SERVICE
Sit back and relax as we save the day and deliver renewed confidence in your home