Signs Your Home Needs To Be Repiped
Plumbing problems are just a fact of life. Some things corrode, others shift, some crack and break, and before you know it, repairs become inevitable. It is no different with the piping in your home. There are signs that will tip you off that your home needs to be repiped. One of the first and most obvious signs is your water is discolored. Cloudy water can mean that something is getting into your pipes that shouldn't be there. Old pipes corrode over time can have a lot of buildups. Small tiny bits of rust and corrosion can break off and make their way into your house through the pipes.
Pre-1960 homes were mainly built using pipes made from galvanized steel. They make a great-looking pipe, but the rust can build up inside them and soon find its way into your water. This kind of breach can stain sinks and bathtubs, ruin fixtures, and damage appliances that all homeowners use, like washing machines or dishwashers.
If this buildup is left unchecked, eventually it will also restrict your water flow. That can lead to problems like not being able to run two or more faucets simultaneously. If you have a sprinkler, then it will have less spraying power. Galvanized piping can eventually spring leaks and cause damage. The sad part is, these pipes cannot be fixed, they have to be replaced.
Today homes are equipped with copper pipes because they won't rust. However, they can still gather a lot of buildup from the minerals found in hard water. As the minerals continue to leave a film of buildup, it keeps on adding layer after layer, until once again you have a restricted water flow. The scale cannot be removed from pipes. Again, the solution is to replace those pipes with new ones. The restricted flow problem will only get worse, and never better until this is done.
Getting a home repipe is a complicated job. It takes professionals to ensure everything gets done exactly as it should be. They will see to it that you have no more water stains from small leaks. They can spot even the tiniest of leaks. They have the tools, training, and equipment, that is necessary to handle all your piping problems.
One of the best things a homeowner can do is to sign up with a professional plumbing contractor to schedule an annual pipe inspection. This will save a lot of headaches. It is also better for health concerns because of the kind of pollutants that can come through faulty pipes. Attempting to repair or replace the pipes yourself can prove to be a fool-hearty undertaking. Without the proper training, equipment, and experience, too many things can go wrong. Let the pros handle it, and enjoy the confidence that your water is being handled by experts.
Do you need to repipe your Austin home? Call S & D Plumbing and schedule a service call immediately!

Contact Us Today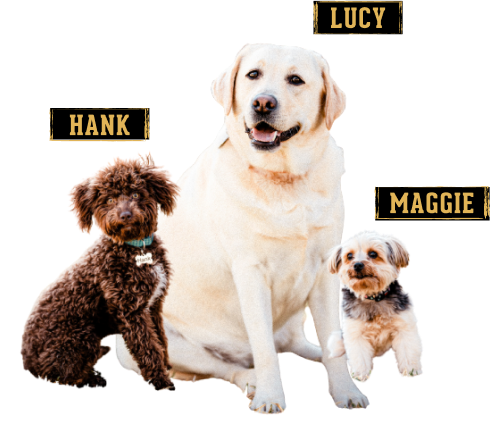 Family-owned & operated is how we roll, Mascots included!
Trust our experts to provide the cost-effective plumbing solutions you need — always backed by a 100% customer satisfaction guarantee!
How We Work
3 Simple Steps To Peace Of Mind
BOOK AN APPOINTMENT
Schedule an appointment with one of our licensed plumbers
PRICING OPTIONS
Our expert plumber will diagnose your issue and provide upfront pricing and multiple service options
EXPERT SERVICE
Sit back and relax as we save the day and deliver renewed confidence in your home