Signs Your Water Heater Needs Maintenance
A properly maintained water heater can last for years. However, water heaters, like any other household appliance, will eventually show the effects of wear and tear due to aging. Promptly performing routine and periodic maintenance is the key to ensuring that your water heater functions at its best for a long time. You can greatly extend the service life of your water heater by paying attention to the signs that indicate that your hot water heater is needing some attention.
Water Leaks:
Hot water tanks can leak for a variety of reasons. Often, the water leak is caused by cracked or broken water lines or a loose connection in a fitting. These problems can be quickly fixed by a professional plumber. In other cases, a water leak may be the result of a crack in the water tank itself. A plumber can repair many of these types of leaks. In many cases, however, the damage to the hot water tank may be too severe to repair. In this situation, you may need to upgrade to a new hot water heater.
Inconsistent Hot Water:
Sometimes a hot water heater will start to produce hot water that fluctuates in temperature. The water may not get as hot as it used too or the water may only stay hot for a short period of time. This type of problem may be due to a faulty heating element inside the water heater. A plumber can quickly diagnose and fix this type of problem. A trained plumber will remove the faulty heating elements and replace them with brand new ones at an affordable price.
Rusty Water:
You will need to pay close attention to the water that is coming out of your sink. If the water looks rusty, then that could indicate a problem with your water heater. Muddy water is also a sign that your water heater is failing or could possibly fail within the near future.
Taste And Smell The Water:
You will also need to smell and taste the water. If the water has a metallic-like taste or smell to it, then you need to get your water heater serviced immediately.
Strange Noises:
Normal water heaters make noises. However, a strange noise is an indication that something is wrong with the water heater. Listen closely for loud pops and cracks. Strange sounds could be a sign that mineral deposits and scale are beginning to build up inside of the water heater.
Water heater repair and maintenance are jobs that are best left to a professional plumber. Many hot water heater repairs involve working with potentially hazardous components such as gas lines. A licensed professional plumber has the skills and experience necessary to repair your water heater right the first time. Don't take chances by trying to guess what's wrong with your water heater. Call a professional plumber to inspect and repair your water heater at the first sign of trouble.
Is the water heater in your Austin home acting up? Contact S & D Plumbing and schedule a service call today!

Contact Us Today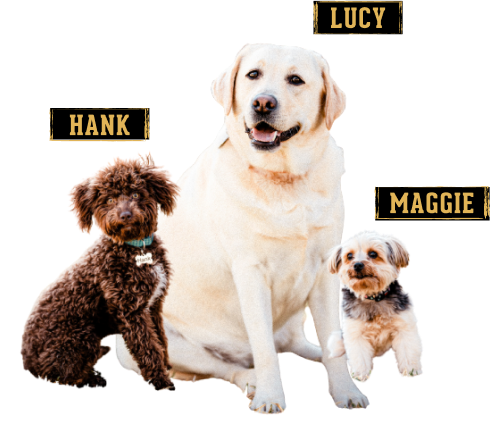 Family-owned & operated is how we roll, Mascots included!
Trust our experts to provide the cost-effective plumbing solutions you need — always backed by a 100% customer satisfaction guarantee!
How We Work
3 Simple Steps To Peace Of Mind
BOOK AN APPOINTMENT
Schedule an appointment with one of our licensed plumbers
PRICING OPTIONS
Our expert plumber will diagnose your issue and provide upfront pricing and multiple service options
EXPERT SERVICE
Sit back and relax as we save the day and deliver renewed confidence in your home