Stop That Odor From Stinking Up Your Kitchen!
Are You Noticing an Odor Coming from Your Garbage Disposal?
The kitchen in your home is where many families spend lots of time during the day. It can also be a germ-filled area and a harbor for old food in places that are hard to clean, such as your garbage disposal.
Garbage disposal is a great thing to have in your home, as it allows you to instantly dispose of unwanted food, and send it through your pipes and out of your room.
However, sometimes your disposal doesn't do as good of a job as it should, and lingering food in your sink can cause offending odors in your home. If you notice an odor coming from your sink area, you have options to fix the problem and get rid of that nasty smell.
How Can a Plumber Get Rid of My Garbage Disposal Odor?
If you notice this nasty odor hovering around your sink area, do not panic. There are ways to rid your home of the smell. A skilled and professionally trained plumber will be able to identify the exact cause of the problem and eliminate it without damaging your garbage disposal.
When you hire a plumber to fix your disposal problem, he may take a number of different approaches to eliminate the issue. These could include some quick fixes such as flushing out the pipes and clearing out blockage by employing a sink stopper, hot water, and some dish liquid.
For more severe blockages, your plumber may give your pipes a deeper, heavier cleaning using chemicals and possibly take your pipes apart to get to those areas that are harder to reach and where it is easy for food build-up to occur.
What Shouldn't I Put in My Disposal to Avoid These Problems in the Future?
It's never a good idea to put grease, oil, or fat down your disposal as it puts your pipes at a much greater risk of succumbing to food buildup.
Pasta is another don't as it tends to expand as it comes in contact with moisture, which will cause it to clog your pipes easily. Rice also expands like pasta and will add to pipe blockage if put down at your disposal.
Avoiding putting these things down your garbage disposal will help you keep your pipes clear of blockage and avoid those nasty garbage disposal odors!
Is your garbage disposal clogged and smelling up your Austin kitchen? No need to wait, Call S & D Plumbing and get the right plumbing services you need.

Contact Us Today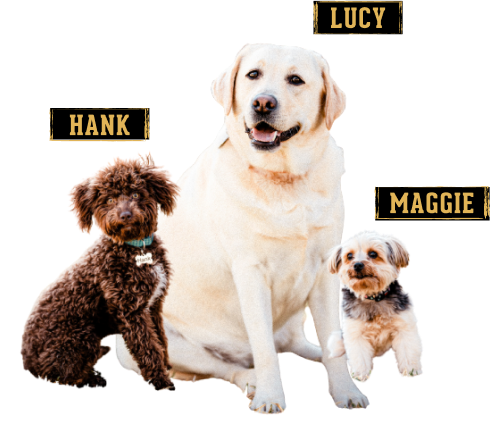 Family-owned & operated is how we roll, Mascots included!
Trust our experts to provide the cost-effective plumbing solutions you need — always backed by a 100% customer satisfaction guarantee!
How We Work
3 Simple Steps To Peace Of Mind
BOOK AN APPOINTMENT
Schedule an appointment with one of our licensed plumbers
PRICING OPTIONS
Our expert plumber will diagnose your issue and provide upfront pricing and multiple service options
EXPERT SERVICE
Sit back and relax as we save the day and deliver renewed confidence in your home