Summer Plumbing Tips And Tricks
Austin homeowners know plumbing problems tend to emerge with the summer heat in Texas. However, planning now can help you avoid drainage system emergencies. Here are a few tips for you and your plumbing to survive the season. Mind Your Sprinkler Heads Summer means the emergence of the lawnmower. Whether you mow your lawn or have a lawn service do it, remember to lower your sprinkler heads to prevent the mower from cutting your sprinkler heads.
Keep in mind that sprinkler heads are also prone to weather damage and may crack underwater pressure. Before you run your sprinkler system, examine the sprinkler heads for any signs of cracking or damage.No Trash Down the Disposal Seasonal parties with friends and neighbors are a lot of fun. Watermelon rinds, corn husks, and rib bones down your garbage disposal are not quite as fun. Unfortunately, your kitchen disposal unit stands no chance of survival in the battle against summer BBQ foods. In the event, your disposal survives a quick whirl with a banana peel it likely sustained unseen damage. Clogs result from that damage, and soon your sink deposits water on the floor, not the drain. Check areas underneath your sink frequently for damp or soggy spots. Damaged disposal can leak for days under your sink with no one the wiser. Kids and Toilets Summer means more people at home, usually your kids due to vacation. Inevitably, bathroom use increases, and the additional matter goes down your toilet. Make sure your children and their friends know the appropriate amount of toilet paper to use. Consider using props to help them understand that certain items do not mix well with sanitation systems. Help them comprehend the idea that large amounts of tissue must collect somewhere, preferably in the city sewer and not your overworked pipes. It is never too early to start teaching good sanitation etiquette. Head off potential plumbing problems by contacting the skilled and trustworthy plumbers of S & D Plumbing. Give us a call today.

Contact Us Today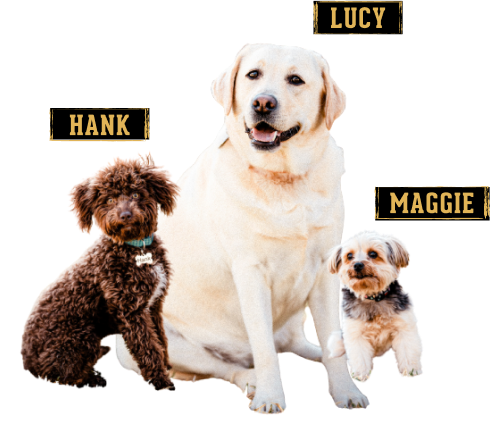 Family-owned & operated is how we roll, Mascots included!
Trust our experts to provide the cost-effective plumbing solutions you need — always backed by a 100% customer satisfaction guarantee!
How We Work
3 Simple Steps To Peace Of Mind
BOOK AN APPOINTMENT
Schedule an appointment with one of our licensed plumbers
PRICING OPTIONS
Our expert plumber will diagnose your issue and provide upfront pricing and multiple service options
EXPERT SERVICE
Sit back and relax as we save the day and deliver renewed confidence in your home